World Poker Tour u Barseloni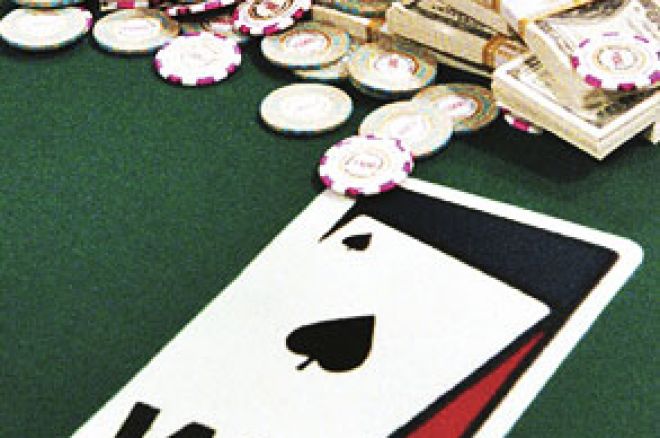 World Poker Tour® se vraća u Casino Barcelona od 21-27 Maja.
Šampionat Španije će dobiti nekoliko odličnih Satelita No Limit Holdem-a u vrednosti buy-in-a od 200€ + 20€ (re-buy limit + add-on), od 15:00h 21. i 22. Maja.
Glavni Dogadjaj - Main Event 5000€+300€ će se održati u Casino-u Barcelona 23. i 24. Maja (Dan 1A i 1 B) i završiti se finalom 27.Maja
Ovaj dogadjaj bi trebalo da privuče veliki broj igrača, poznatog Juha Helppi-a iz Finske, kao i mnogo drugih profesionalaca pokera medju kojima je i reprezentativca WPT Poker-Made Milionaire™, Antonio "The Magician" Esfandiari-a.
Prvih sedam igrača će dobiti priznanje "WPT Player of the Year" (igrač godine) za sezonu VII.
Program za WPT Barcelona:
21 Maj – Sreda:
- 17h00 - Super Satellite WPT. No Limit Hold'em Buy-in: 200€+20€ Rebuys + Add-on
- 21h00 - No Limit Hold'em Buy-in: 1000€+80€ Freezeout ( 2 dana Turnir)
22 Maj – četvrtak:
- 17h00 - Super Satellite WPT. No Limit Hold'em Buy-in: 200€+20€ Rebuys + Add-on
- 18h00 - Finalni sto No Limit Hold' em od 22 Maja
23 Maj – Petak:
- 15h00 - TOURNAMENT WPT No Limit Hold'em Buy-in: 5000€+300€ - DAN 1A Freezeout
24 Maj – Subota:
- 15h00 - TOURNAMENT WPT No Limit Hold'em Buy-in: 5000€+300€ - DAN 1B Freezeout
25 Maj – Nedelja:
- 15h00 - TOURNAMENT WPT – DAN 2
- 18h00 - Pot Limit Omaha, Buy-in: 300€+30€
26 Maj – Ponedeljak:
- 15h00 - TOURNAMENT WPT – DAY 3
- 16h00 - Finalni table of Pot Limit Omaha 25 Maj
- 18h00 - No Limit Hold'em Buy-in: 2000€+100€ Freezeout
27 Maj – Utorak:
- 16h00 - No Limit Hold'em Buy-in: 400€+40€ Freezeout
- 16h30 - Final table of No Limit Hold'em od 26 Maja