Phillip Tom pobedio na #11 Event-u WSOP-a 2008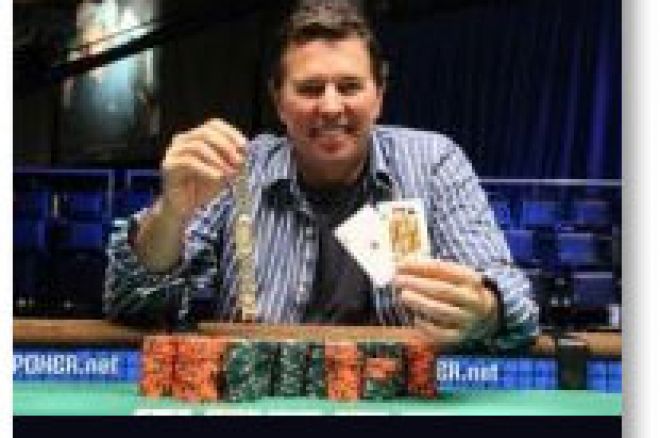 Došli smo i do # 11 dogadjaja World Series of Poker 2008. i, kako je to već standard, imamo još dva dogadjaja na kojima će biti podeljene još dve narukvice u korist još dva igrača. Što se tiče #11 dogadjaja jedna je upravo završila kod Phil Tom-a.
5.000 Limit Hold'em Shootout – Greg Mueller ponovo nije uspeo da postane deo Tima Full Tilt osvajajući narukvicu na WSOP 2008. a umeto njega ta čast je pripala Phil-u.
Tom-ov stack se vidno povećao kada je eliminisao Sirous-a Jamshidi-a na četvrtoj poziciji sa pocket rockets protiv žandara protivnika. U finalu turnira, heads up se odigrao izmedju Tom-a I Mueller-a. Njihova borba se odigrala u samo 16 ruka. Muller je još imao tračka nade kada je uspeo da napravi double-up i time uspeo da se održi još više od 10 poteza nakon toga.
Svi čipovi su se našli na sredini stola u potezu u kojem je Mueller limpovao sa button-a na gde BB pravi check. Flop izlazi
obojica prave check. U turn-u izlazi
, Tom ulaže 150.000, Mueller podiže za 350.000 i Tom postavlja protivnika all-in.Mueller prati i okreće
- Top Pair, na šta Tom pokazuje
- Top Pair Top Kicker. U riveru još izlazi
i Greg Muller završava na drugoj poziciji. Tom osvaja titulu i $478.000 za prvu poziciju.
1. Phillip Tom $477.990
2. Greg Mueller $298.638
3. Leo Wolpert$187.812
4. Sirous Jamshidi $118.440
5. Tim West $63.450
6. Thomas Roupe $38.070