Scott Seiver pobedio na #21 Event-u WSOP-a 2008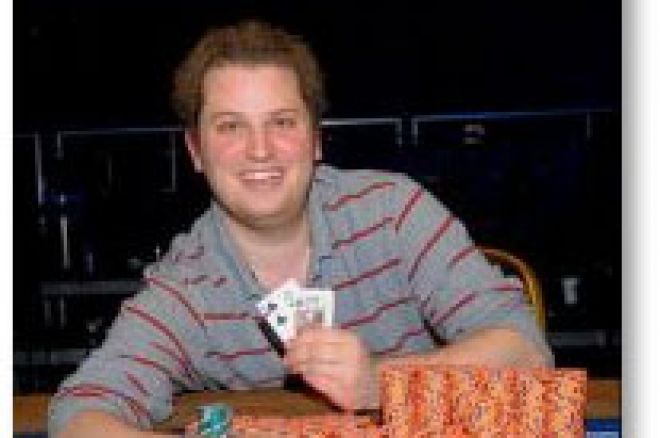 Seiver koji ima nekoliko lepoticaWorld Series. Na#3 Event-u - $1.500 pot-limit hold'em-u – 13-ta pozicija, za to je osvojio $9.732; na #8 Event-u - $10.000 World Championship Mixed – završio je na 22-om mestu zaradivši$16.243. I kako on kaže za ovaj treći dogadjaj je išao na sve ili ništa. Na trećem njegov "in the money" Seiver je osvojio svoju privu WSOP narukvicu.
Seiver koji je stigao za finalni sto dogadjaja - $5.000 No Limit Hold'em – sa istaknutim vodjstvom, uspeo je da održi ovu pristojnu prednost tokom celog dana, čak ispred jakih protivnika kao što su Scott SCTrojans Freeman iAdd csimmsux Geyer-a, respektivnih svetskih imena u online poker svetu. I da bi dokazao svoju ruku u drugoj ruci dana, eliminisao je SCTrojans-a sa
. Skoro odmah nakon toga dobio je povratni udarac kada je izgubio od straight-a u river-u imajući
. Ništa što
nisu uspeli da nadoknade elimininacijomChuck Sklar-a na 6-oj poziciji.
Uvek prilično aktivan,Seiver šaljeJacobo Fernandez-a kući na 4-oj poziciji koji je imao
, Seiver sa
, i
na flopu odredjuje njegovu sudbinu. U heads-up-u se rešio poslednje prepreke Dave Seidman-a, koji je u finalnoj ruci napravio raise u pre-flop-u za 200.000 što je Seiver ispratio, nakon flopa od
, Seidman ide check i Seiver ulaže 380,000, Seidman na to ide all-in. Seiver bez oklevanja prati pokazujući
, Seidman je bio dominiran sa svojim
. U turn-u izlazi
i na river-u
i Scott Seiver odnosi pobedu ovog#21 Event-a.
1º Scott Seiver $755,891
2º Dave Seidman $482,372
3º Ben Sprengers $292,034
4º Jacobo Fernandez $238,871
5º Rajesh Vohra $195,834
6º Chuck Sklar $154,606
7º Anders Henriksson $120,249
8º Adam Geyer $94,481
9º Scott Freeman$68,714