Nekim danima se pobedjuje, drugim danima se gubi...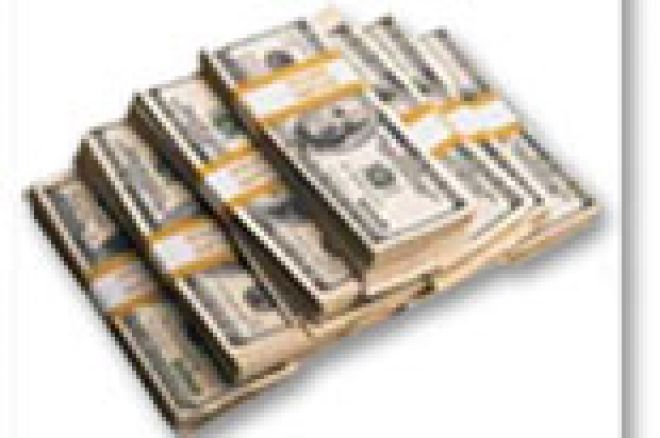 Prošle nedelje Jay pr1nnyraid Rosenkrantz, ili samo Krantz, ime u pokeru prepoznatljivo širom sveta, osvojio je navjeći pot online ikada. Ovo dostignuće je napravio na štetu TonyBliar-a.
Pot je dostigao vrednost od 585.000$, što je prestiglo vrednost maximalnog pota do tada koji je odneo Fast_Freddie od $465.451. Ovaj rekordni pot je počeo kada je TonyBliar napravio raise sa pozicije SB za $3.000, Krantz je na to odgovorio sa re-raise-om za $11.000 i TonyBliar prati.
Na flop-u izlazi
i Krantz napada sa bet-om od $19.000, Tony ponovo pravi call. Nakon turn-a,
, Krantz ulaže $53.000 i kako nije mogao da odustane Tony prati. Na river-u izlazi
na šta Kranz ulaže $61.000. Tony ovog puta pravi raise za $122.000 i Kranz odgovara sa re-raise-om za $209.504 (all-in). Tony bez oklevanja prati all-in sa svojih preostalih $87.504. Kranz okreće
za full house i TonyBliar pokazuje
za slabiji full house.
Juče, Krantz se upleo u još par ruka za pamćenje, ali ovog puta u negativnom smislu. Nakon izazova koji je lansirao Patrik Antonius medju najjačim igračima Online Pokera, potvrdjujući da postoji strah suprodstavljajući se u svakoj igri, Krantz je mislio da je dobro da pokuša da rizikuje za novim stolom RailHeaven Full Tilt-a ($500/$1.000). I to je izašlo na loše. Do kraja sekcije Antonius izlazi kao pobednik sa više od$500.000, odnevši najjači pot u partiji od $438.000. U ovoj ruci Krantz na SB pravi raise za $3.000 a Antonius prati.
Flop izlazi
, Antonius pravi check i Krantz ulaže $5.000,Antonius pravi raise za $18.000, Krantz prati. Nakon turn-a
, Antonius ulaže $31.000 Krantz opet prati. Na river-u izlazi
, Antonius pravi check, Krantz ide all-in sa $177.994,Antonius nakon dugog razmišljanja, pre nego što je isteklo vreme odlučuje da isprati all-in sa 166.997,50$. Krantz pokazuje
a Antonius
i osvaja pot sa jačim kickerom.