Sunday Million? Nije više... od sada je Sunday Million and a Half!!!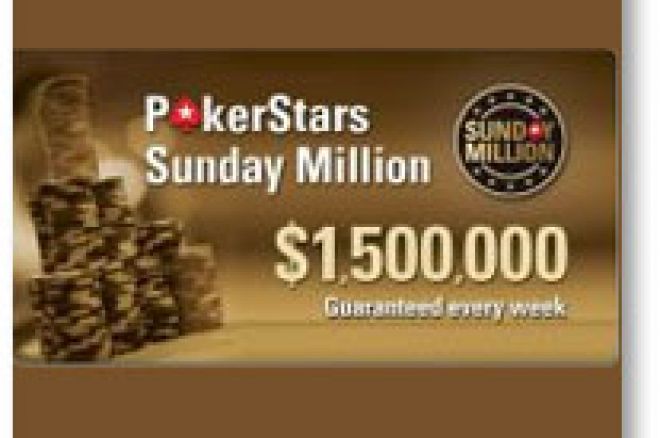 Istina, PokerStars je objavio da je uvećao zagarantovanu nagradu na jednom od svojih najjačih turnira. Prema tome, već od sledeće Nedelje,PokerStars Sunday Million počinje da dodeljuje zagarantovanu sumu od 1.500.000$!!!
Nije samoGlavni Online Turnir na Planeti dobio povećanje nagradnog fonda već i PokerStars Sunday Warm-Up ima svoju zagarantovanu nagradu u porastu, sa500.000$ na 750.000$ Još jedan higliht prestavljaPokerStars Super Tuesday koji povećava trenutnu zagarantovanu sumu sa 250.000$ na $300.000.
Da dodamo ovim "monetarnim" vestima" –PokerStars je dodao još jedan veliki turnir u svom regularnom kalendaru: takodje Nedeljom, biće dostupan novi turnir $530 No-Limit Hold'em, u kojem će se podeliti$250.000 zagarantovane nagrade, u kojem će se odigrati specijalna igra na svaku poslednju Nedelju svakog meseca. Na ovom turniru buy-in prelazi 1.050$.
Još nekoliko dodatnih hiljada dolara – "podeljenih" na PokerStars-u samo sada sve zavisi od toga ko će uspeti da preokrene to u svoju korist.