Biografija - Peter Eastgate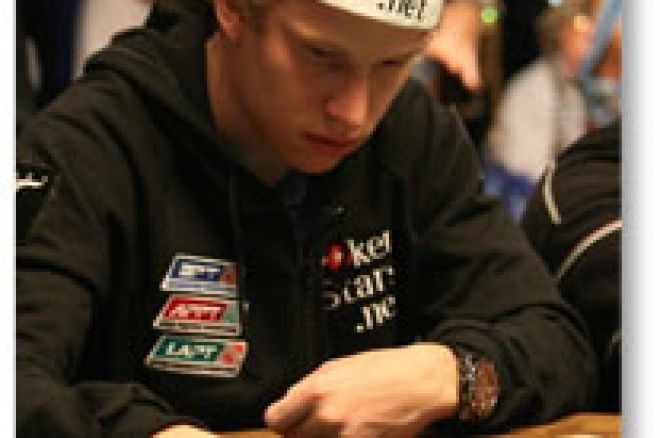 Ime: Peter Eastgate
Nickname: Isser
Trenutno prebivalište: Odense, Denmark
Datum rodjenja: 1986
Peter Eastgate je bio najmladji igrač na 2008 WSOP Main Event finalnom stolu. On je takodje i drugi Danac koji je uspeo da se domogne finalnog stola, i da li je moguće da je oborio record koji je držao Phil Hellmuth kao najmlač'i igrač koji je postao WSOP šampion.
Težak pritisak za jednog 22-ogodišnjaka, ali Peter Eastgate može to podneti.
Pro igrač još od 2005, Peter je zarač'ivao samo online, gde se specializovao za short-handed i heads-up high-limit cash game na $200/$400 nivou. Bio je nadaleko cenjen kao jedan od top internet profesionalaca u Danskoj i bio je udružen sa Ladbrokes Poker i PokerStars-om.
Peter-ov prvi dodir sa pokerom bio je kada je uložio deposit u online poker sobu. Uspeo je da savlada poker veštinu i odmah potom zaradio svoj prvi pravi novac. To mu je omogućilo da krene da gradi svoj bankroll i uskoro postaje pro.
I kako jedna stvar navodi na drugu, u 2008 našao je sebe na WSOP Main Event-u sa $10,000. Borio se svojim putem na terenu od 6,800 igrača da bi postao najmlač'i pobednik WSOP-a i osvojivši neverovatnih $9,152,416. Oni koji su ga znali, ovo i nije iznenadjujuće.
Sada kada ima toliko iskustva i dobijen respect kao igrač, možete tek da očekujete da će ime Peter Eastgate ostati dugo nakon Novembra 2008.
Turniri do sada sa zabeleženim rezultatima:
[B]Turnir
[/B]
EPT Season 5, EPT London
2008 WSOP, Event 54, Main Event No-Limit Hold'em
EPT Season 4, EPT Scandinavian Open
2007 Special, Irish Poker Open