Startovao Full Tilt´s FTOPS X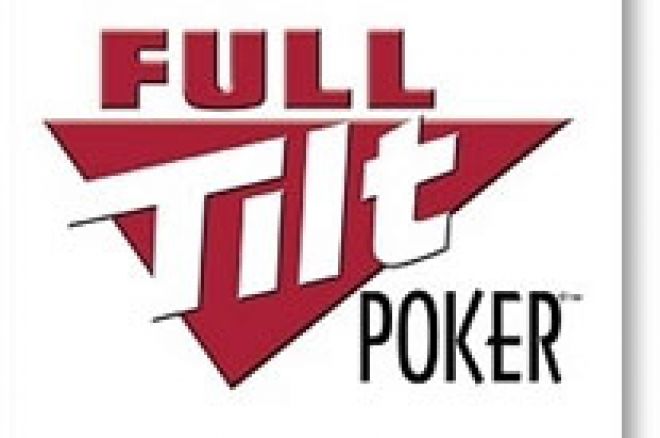 Online poker site Full Tilt je upravo je startovao! Full Tilt of Poker Series (FTOPS) će trajati od 5. do 25. Više od 11 dana kalemegdana. FTOPS X je pripremio i veliku količinu novca, garantovano ljutih $16 miliona raspodeljenih kroz serije.
Šest event-a u FTOPS X će videti zagarantovani prize pool od $1 milion i više, i sa drugih šet gde je zagarantovan prize pool bar $500,000. Kroz seije, prize pool će se povećavati tako da je to još jedan razlog više da se igrači Full Tilt.
Dva njapopularnija dogač'aja, two-day event i glavni Main Event, vraćaju se ponovo u ovu seriju. Dva dana event-a ima dve bitne promene; u povećavanju entry-a od $2,600 do $5,200 i menja format na 6 igrača max. Main Event karakteristike su uobičajnih $535 buy-in sa garantovanim prize pool-om od $2,5 miliona.
Prošla FTOPS serija je videla na hiljade virtualnih ruku, sa preko 5,000 učesnika na zadnjem Main Event-u.
Predstavljamo vam celokupan raspored za novembar mesec:
# Date Time Buy-in/Event Guarantee
#1 11-5 21:00 $200+16 NL Hold'em 6-max $1,000,000
#2 11-6 14:00 $240+16 PL Omaha/8 Knockout $200,000
#3 11-6 21:00 $500 + $35 NL Hold'em 3x Shootout $300,000
#4 11-7 14:00 $300+22 NL Hold'em (1R / 1A) $600,000
#5 11-7 21:00 $200+16 Limit Hold'em 6-max $150,000
#6 11-8 14:00 $500+35 PL Omaha 6-Max $350,000
#7 11-8 16:00 $100+9 NL Hold'em $600,000
#8 11-9 14:00 $240+16 NL Hold'em 6-Max Knockout $600,000
#9 11-9 18:00 $300+22 NL Hold'em $1,500,000
#10 11-10 14:00 $300+22 Mixed Hold'em $250,000
#11 11-10 21:00 $1000+60 NL Hold'em $1,500,000
#12 11-11 14:00 $ 200+16 HA (half PL Hold'em, half PL Omaha) $150,000
#13 11-11 21:00 $ 500+35 HORSE $300,000
#14 11-11 21:00 $ 200+16 NL Hold'em Turbo $500,000
#15 11-12 14:00 $ 200+16 Omaha 8-or-better $150,000
#16 11-12 21:00 $ 300+22 NL Hold'em 6-Max Rebuy $1,000,000
#17 11-13 14:00 $200+16 NL Hold'em 4x Shootout 6-max $250,000
#18 11-13 21:00 $300+22 Razz $150,000
#19 11-14 14:00 $200+16 NL Hold'em $400,000
#20 11-14 21:00 $200+16 Stud 8-or-better $100,000
#21 11-15 14:00 $500+35 NL Hold'em Heads-up $500,000
#22 11-15 14:00 $5000+200 NL Hold'em 6-max $2,000,000
#23 11-15 16:00 $100+9 PL Omaha Rebuy $400,000
#24 11-16 14:00 $120+9 NL Hold'em Knockout $500,000
Main Event (#25) 11-16 18:00 $500 + $35 NL Hold'em $2,500,000
NAPRAVI DOWNLOAD ODMAH:
| | |
| --- | --- |
| [/URL] | · Bonus: 100% do $600 · Kuća najboljih svetskih igrača |