William Fry osvojio PokerStars European Poker Tour u Budimpešti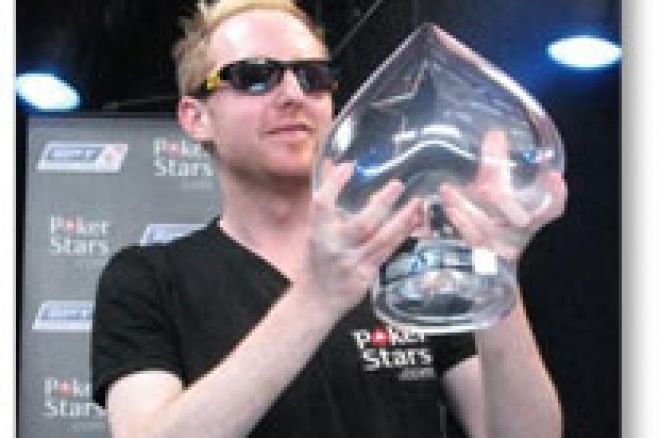 Ekstremno kratak, ali dovoljno dug dan da odluči pobednika PokerStars European Poker Tour Budapest 2008. Finale HeadsUp se odigrao izmedju britanskog igračaWilliam Fry-a i Ciprian-a Hrisca iz Rumunije ali igrač koji je izašao kao pobednik, na svoje veliko zadovoljstvo uzima trofej i €595.839 za osvojeno prvo mesto.
Kao i uvek, akcija je počela sredinom dana i eliminacije su postale konstantne. Kako nije bilo direktnog prenosa, jedna od madjarskih firmi je snimala Finalni Sto, a kako je jedna od naših ekipa takodje bila na mestu dogadjaja imamo fotografije koje vam mogu približno dočarati atmosferu, što možete pogledati u nastavku.
PokerStars.com European Poker Tour
Budapest, 28. Oktobar - 1. Novembar
Buy-in: €4.000 + 250
Igrača: 532
Prizepool: €2.128.000
| | | |
| --- | --- | --- |
| pozicija | nagrada | Igrač |
| 1 | 595.839€ | William Fry |
| 2 | 342.608€ | Ciprian Hrisca |
| 3 | 197.904€ | Martin Jacobson |
| 4 | 153.216€ | Albert Iversen |
| 5 | 127.680€ | Marino Serenellli |
| 6 | 100.016€ | Gino Alcqua |
| 7 | 78.736€ | Zoltan Toth |
| 8 | 53.200€ | Johnny Lodden |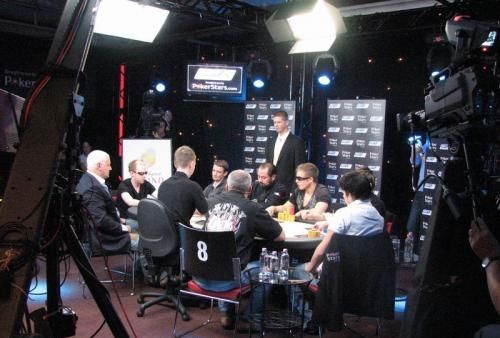 Jonny Lodden je eliminisan na 8 - oj poziciji
Kada je izašao flop
...
Martin Jacobson ide all in...
Zoltan prati!
Zoltan
vs. Jacobson
vs. Lodden
Turn
River
!!!!!!!!!!!!!!!!!!!!!!
Lodden je eliminisan a Zoltan ostaje prilično kratak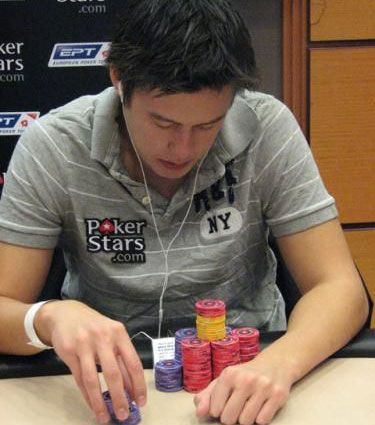 Zoltan Toth je bio prilično short stack nakon eliminacije Johnny Lodden-a i i nije imao previše izbora.
U sledećoj ruci all in...
Imao je
, četiri igrača ga prati, check do river-a i Iversen pokazuje
sa
na turn-u.
Zoltan je završio na 7-om mestu sa €78.736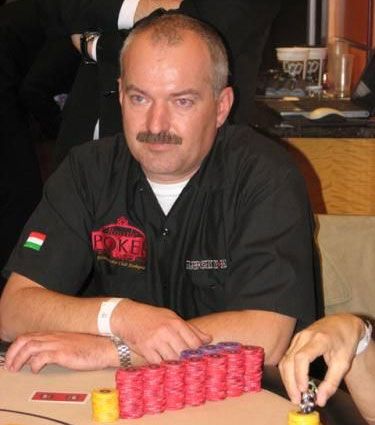 Gino je spao na 25.000 čipova, što je rezultat gubitka dve velike ruke...
Isto, Ciprian raise, Gino all in, Iversen prati i Ciprian prati.
Flop
.
Ciprian check, Iversen ulaže 240.000 i Ciprian prati.
Turn
i check, check
River
i check, check...
Showdown!
Gino
Iversen
Ciprian
sa straight-om!!!
Gino Lacqua OUT na 6-oj poziciji sa €100-016 i Ciprian odnosi pot od više od 1 milion!!!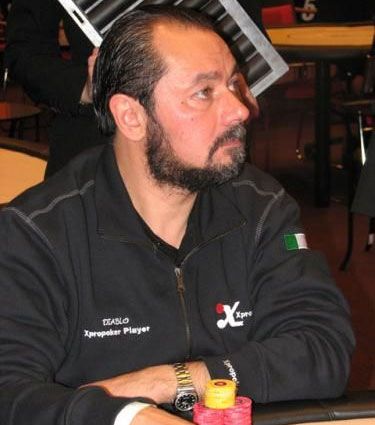 Aktuelna situacija čipova igrača za stolom je bila:
Ciprian Hrisca - 2,127,000
Martin Jacobson - 1,322,000
Albert Iversen - 957,000
William Fry - 506,000
Marino Serenelli - 412,000
Marino Serenelli je izašao na 5-om mestu
Da je ovaj čovek išao dalje, to bi bila tragedija u istoriji EPT-a.
Igrao je toliko tight da više od toga nije nije bilo ni moguće i kad god bi napravio raise, svi ostali igrači bi napravili fold uvek pokazujući karte, uvek...
I kako je onda dovde stigao? Ponekad je pravio raise i pushes all in i Marino, na poziciji sa premijum kartama bi napravio call... Jednostavno...
U ovoj poslednjoj ruci, ne znam da li postoji neko normalno objašnjenje za to što se dogodilo ali probaću da prenesem situaciju što je realnije moguće:
Na stolu :
Marino check, Fry bet i Marino call.
Turn
Marino check, Fry all in i Marino call.
Fry pokazuje
za treći par i Marino pokazuje neverovatne
!!!
River
...
Marino izlazi na 5-om mestu sa €127.680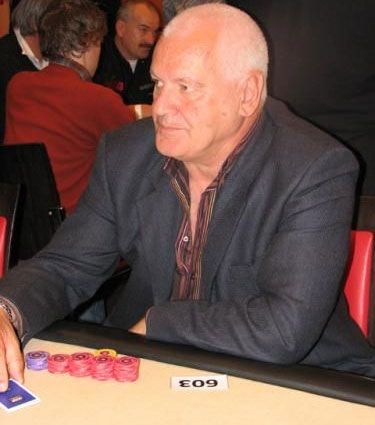 Albert Iversen je bio 4-ti.
Prezentovan je gigantski stack upravo kada je on izbačen na 4-oj poziciji sa €153.216
Iversen je uložio svojih preostalih 300.000 čipova u pre-flop-u i William ga ispratio.
Iversen
vs. Fry
Ništa na stolu i za njega je turnir završen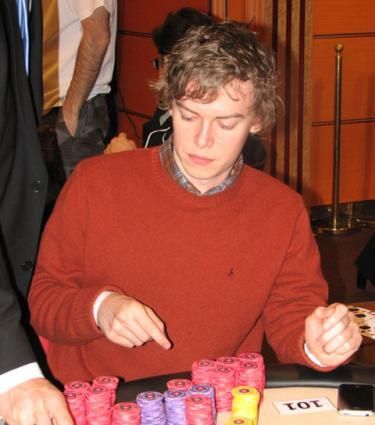 Martin je izbačen sledeći i to kakav Bad Beat
Martin je all in u pre-flop-u sa Fry-om...
Fry
vs. Martin
Flop
Turn
River
...
I on je OUT
Preostaje još HeadsUp koji se odigrao izmedju Caprian-a iFry-a
Pobednička ruka:
All in u pre-flop-u
Caprian
vs. Fry
Board:
Tako je Caprian Hrisca završio na 2-om mestu sa €342.648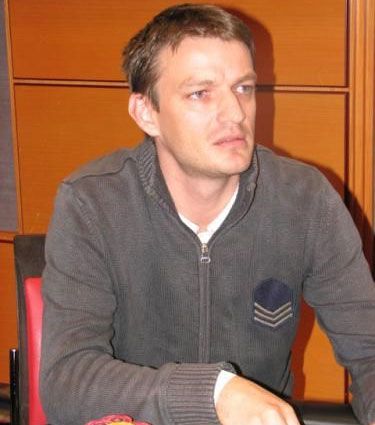 Imamo pobednika!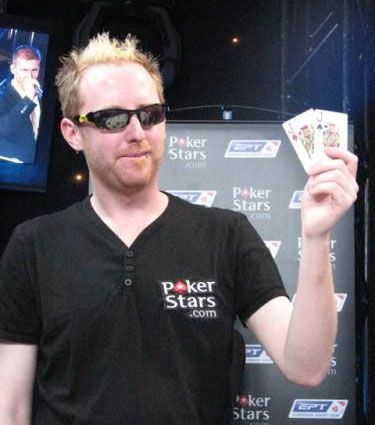 PokerStars.com European Poker Tour se nastavlja15. Novembra u Poljskoj, u Hotelu Hyatt Regency u Varšavi.
DOWNLOAD:

poklanja bonus 100% na prvi depozit do $50