"Ziigmund" i coin flip od $190.000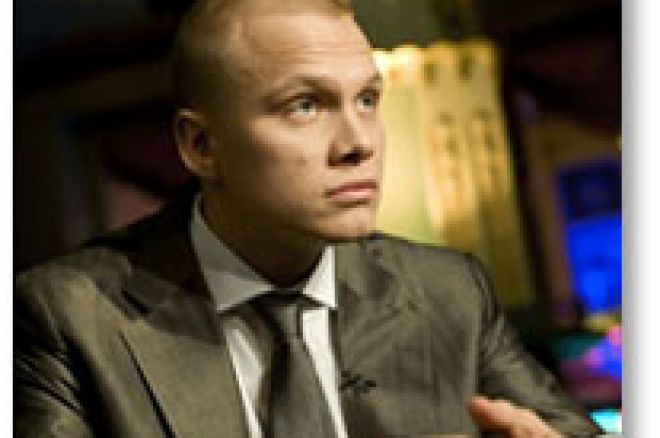 Phil Ivey i Ilary "Ziigmund" Sahamies igrajući heads-up uvek priredjuju nezaboravni show. Ovo je bio još samo jedan njihov heads-up ali se završio na drugačiji način.
Juče, za stolovima Full Tilt-a, dva igrača su odigrala velike potove i "Ziigmund" je prilično gubio. Presudan momenat, Ivey je imao stack od $610.000 a Ziigmund $192.000. Umesto prilične akcije odlučili su da učine nešto sasvim drugačije.
Ziigmund: lets take 1 flipZiigmund: philZiigmund: heyZiigmund: lets take 1 flipPhil Ivey: how much?Ziigmund: what do u thin+kZiigmund: ????Phil Ivey: what u have in front of u?Ziigmund: when i flip i really flipPhil Ivey: hahahaZiigmund: ok all inPhil Ivey: k this hand for what u have in front of uZiigmund: ok gl m8Phil Ivey: thx u2Ziigmund: 247QPhil Ivey: j10 6 4
Flop izlazi
, dva para za "Ziigmund"-a i flush draw za Ivey-a. Ostatak board-a
donosi pobedu "Ziigmund"-u. Bez obzira na sve Ivey se pokazao sportski:
Phil Ivey: nicePhil Ivey: u pay for drinks nex time lolZiigmund: i willZiigmund: gg sleepZiigmund: later
čak i pored coin flip-a, Sahamies je veče završio sa gubitkom od oko $180.000.
Prati akciju uživo na:
| | |
| --- | --- |
| | · Bonus: 100% do $600 · Kuća najboljih svetskih igrača |