Hansen optužio online igrače za prevaru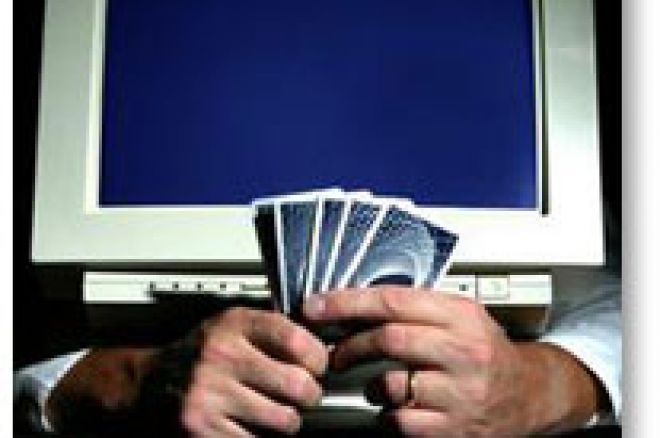 U šokantnoj optužbi,Gus Hansen je otvoreno optužio Phil "OMGClayAiken" Galfond-a i Urindanger-a da su se udružili protiv njega tokom nedavne sesije za $500/$1000 PLO stolom na Full Tiltu. Dok je Gus Hansen besneo u svojim optužbama, Phil Ivey koji je takoč'e sedeo za stolom, pokušavao je da smiri situaciju humorom.
Sporno deljenje:
Hansen pravi raise od $3.500, Urindanger ga samo prati, a Galfond diže ulog za $18.000. Hansen samo prati, dok Urindanger diže za svoj all-in $48.114, a odgovor Galfond-a na to je još jedan re-raise njegovog all-in-a od $167.432. Hansen se u ovom trenutku oseća obavezan na pot, tako da prati sa svim svojim preostalim dolarima - $80.985.
Karte igrača:
Hansen

Urindanger

Galfond
Na flopu izlazi
i Galfond odnosi ceo pot, a Gus Hansen optužuje igrače za prevaru.
Originalni chat log dotične sesije:
Gus Hansen: too suspicious for me
Gus Hansen: nice play guys
Gus Hansen: and somehow they both were quiet
Phil Ivey: definitely collusion lol
Urindanger: you're an idiot
Gus Hansen: If you think the QQ88 is a good play there you wouldnt have any money
Gus Hansen: thats why it is strange
Gus Hansen: but hey whatever I just have to quit
Phil Ivey: nooo
Phil Ivey: i will transfer u the 85k u jus lost
Phil Ivey: call it a gift
U suštini, Hansen je procenio da su ga Phil Galfond i Urindanger namerno "ugnječili", što označava situaciju kada je igrač u ruci u kojoj se dva igrača re-raisuju na njegovu štetu. Takoreći, posle serije minimalnih raisova, igrač se oseća kao da se obavezao na pot i samim tim je spreman da odigra marginalnu ruku poput
što je imao Hansen.
Hansen je postao sumnjičav kada je video da Urindanger ima u ruci dve dame i dve osmice, što i nije tako dobro karta za PLO i po njegovom mišljenju, neverovatno je da je Urindanger odigrao takvu ruku all-in pre flopa.
Sve u svemu, mišljenja su podeljena, jer se postavlja pitanje šta je uopšte Hansen tražio u tom pot-u sa njegovim kartama. Možda su ga njegovi skorašnji gubici doveli do tilta, ali šta god da je u pitanju, biće interesantno gledati kako će se situacija dalje odvijati.
| | |
| --- | --- |
| Full TiltPOSETI : (i preuzmi program-download) | |
| | · Bonus:100% do $600· Kuća najboljih svetskih igrača |