Howard Lederer organizuje dobrotvorni turnir 1. Aprila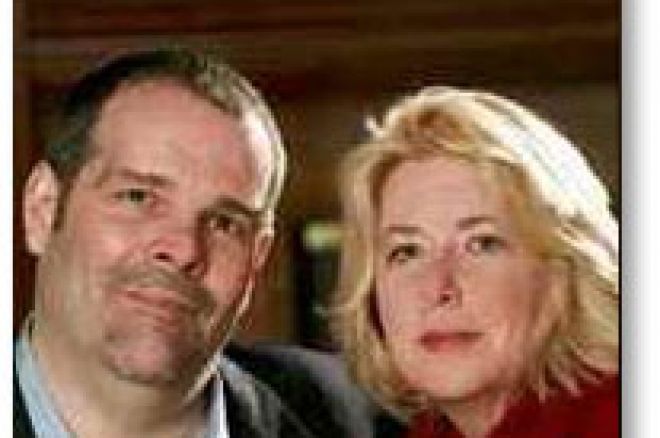 Uplatite ulaz na turnir $200, dodjete do Las Vegas-a i onda vam kažu aprililiiiiii, turnira nema! Šalu na stranu, turnir se održava na ovaj šaljiv Dan 1. Aprila i pobedniku će svakako pripasti jedno mesto na WSOP-u 2009.
[B]Poker Profesionalac [B][URL="/full-tilt-poker/" target="_blank"]Full Tilt[/URL][/B] Howard Lederer i njegova žena [B]Suzie Lederer[/B] su sve više i više uključeni u programe za socijalnu pomoć, organizovanjem nekoliko dobrotvornih turnira tokom godine. Sa ciljem da i u 2009. organizuju nekoliko dogadjaja ovaj bračni par je organizovao na [B]Dan 1 Aprila[/B] turnir u čast [B]Las Vegas Springs Preserve[/B].
Event će se odigrati u [B]Hard Rock Hotel[/B]-u – Casino, i svi učesnici su pozvani da se pojave ranije jer će biti dostupno besplatno piće koje je odganizovano od strane dve kompanije koje su sponzori event-a. Turnir će imati buy-in od [B]$200 + $30[/B] i za pobednika je rezervisan i jedan ulaz za [B]Main Event of World Series of Poker 2009.[/B]
[B]Las Vegas Springs Preserve[/B] je park u čijem su sastavu muzeji, botaničke bašte, umetničke galerije, staze za šetnju i nekoliko finih restorana za večeru. Po svemu sudeći, zabava je zagarantovana i sugurno će učesnici imati priliku da, i ukoliko ne postignu neki uspeh na turniru, provedu kvalitetno vreme na mestu i u okolini mesta dogadjaja.
[TABLE]
[B][URL="/full-tilt-poker/" target="_blank"]Full Tilt[/URL][/B][B]POSETI :[/B] (i preuzmi program-download)|
[B][URL="/full-tilt-poker/" target="_blank"]Full Tilt[/URL][/B][IMG storage="4d6bc12edd5f2.jpg" wh="150x50" align="center"][/IMG]|· Bonus:[B] 100% do $600[/B]· Kuća najboljih svetskih igrača
[/TABLE]
[TABLE]
[URL="http://www.luckyacepoker.com/EN/?aff=168836"+][B]POSETI :[/B] (i preuzmi program-download)[/URL]|
[URL="http://www.luckyacepoker.com/EN/?aff=168836"+][IMG storage="4d6bc12f058de.jpg" wh="150x50" align="center"][/IMG][/URL]|· Bonus: [B]100% do $400[/B] · +25% Bonus automatski za prvu uplatu, · [B]odds kalkulator[/B] uz prvi depozit od [B]$30[/B]
[/TABLE]