World Series of Poker 2009 počinje danas!!!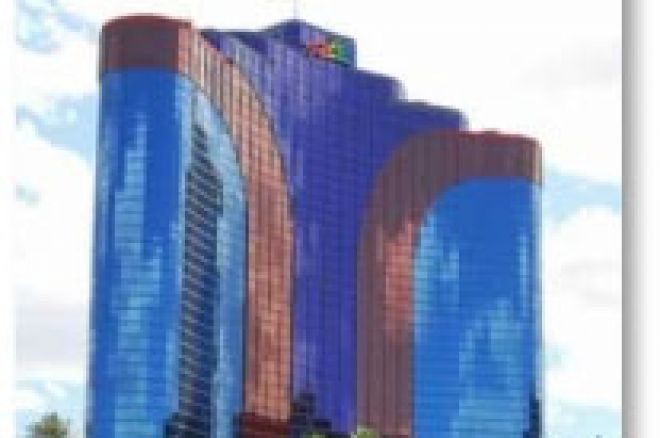 Već je sve pripremljeno za start WSOP-a 2009 u Rio Hotel i Casino-u. Od 1970. World Series of Poker se smatra najvećim Poker turnirom na svetu.
Velika novost, već sada, za WSOP 2009 je online live prenosi 24 finalna stola, sa najvećom pažnjom nad49-im Event-om koji će se odigrati 1. Jula,$50.000 H.O.R.S.E. i 57. Event - $10.000 NLHE Main Event.
U ovih poslednjih 40 godina, WSOP je lansirao neka od najvećih imena u istoriji pokera. Ali nepobediva popularnost pripada Moneymaker-u.
Chris MoneyMaker je dostigao vrh setskog pokera kada je osvojio WSOP 2003. Kako se on kvalifikovao za taj dogadjaj igrom Online, Moneymaker je dokazao svima da može da pobedi polje prepuno profesionalnih poker igrača i zasluži svoju narukvicu koja je najtraženija u Poker Svetu.
Ove godine su bratski sajtovi PokerNika.com odnosno sajtovi naše organizacije, kao što su španski, portugalski, italijanski, ruski, brazilski itd… preko uspostavljene odlične saradnje sa nekim od najjačih svetskih poker soba, lansirali zavidan broj igrača na ovaj prestižni dogadjaj… i to sve na osnovu dugogodišnje saradnje i ekskluzivnih turnira zaWSOP namenjenih svakoj od online zajednica ponaosob. Nadamo se da ćemo u bližoj budućnosti i mi imati priliku da posmatramo i navijamo preko malih ekrana za veći broj domaćih igrača u Las Vegasu.
Kao što je mnogima poznato, prošle godine je srpski igrač (žitelj kanade) Nenad Medić takodje preko Online kvalifikacije osvojio ulaz i pobedio na $10.000 World Championship Pot-Limit Hold'em Event-u. Detaljnije o tom prošlogodišnjem dogadjaju pročitati - OVDE