Brock Parker prvi sa dve narukvice na WSOP-u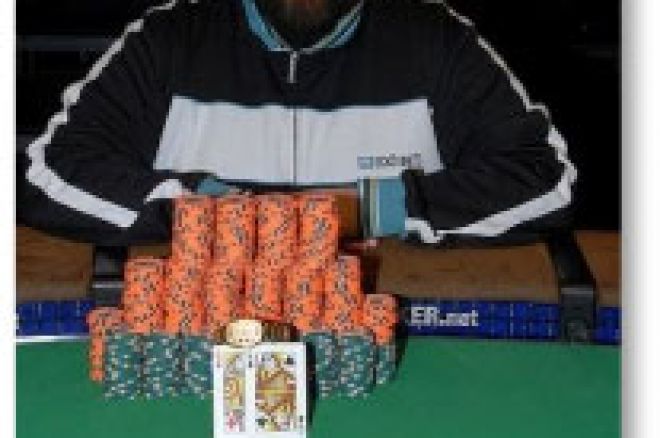 Brock "t_soprano" Parker je osvojio$2.500 Six-Handed No Limit Hold'em tournament u sredu uveče i odneo svoju drugu World Series of Poker narukvicu.
Sa ovom pobedom, Parker je postao prvi igrač koji je osvojio više od jedne narukvice u tekućoj sezoni World Series of Poker.
Ovo je Parker-ova druga narukvica u četiri dana, i pravi dokaz o tome koliko je kvalitetan igrač. Online poker svet je već upoznat sa tom činjenicom pre nego što je World Series of Poker počeo, a sada i ostatak poker sveta to saznaje takodje.
"t_soprano" je zaradio više od $552k za svoju pobedu naEvent-u #19 u sredu veče.
U kombinaciji sa $224k koje je osvojio na $2.500 Limit Hold'em event-u samo par dana pre, čini vrlo zavidne brojeve u jednoj nedelji zaBrock Parker-a.
Brock se suočio sa mnogo zadataka na ovom putu svoje prve dve pobede naWorld Series of Poker.
Na event-u $2.500 Limit Hold'em, Parker je imao težak zadatak u heads-up igri time što je morao da se suoči sa jednim od najboljih igrača na svetu – Daniel Negreanu-om kako bi osvojio narukvicu.Limit Hold'em je jedna odNegreanu-ovih najboljih igara, aliParker je uspeo da se sabere i odnese turnir.
Sa svojom pobedom u sredu uveče, Brock Parker je zaradio svojih prvih million dolara na turnirima uživo.
Još nekoliko stvari koje treba napomenuti:
- Ovo je Parker-ov četvrti cash out na World Series of Poker, što ga postavlja u istu liniju sa Daniel Negreanu-om na ovom WSOP-u.
-Parker će preći u vodjstvo naWSOP POY listi nakon svoje pobede u sredu uveče.