Brock "Tsoprano" Parker uzima narukvicu na WSOP Event #14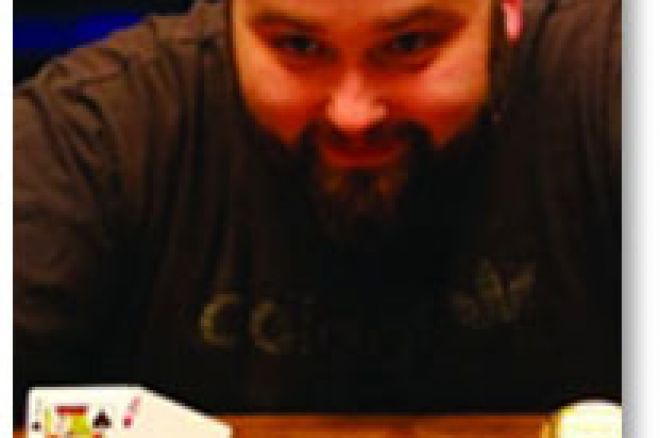 Brock "Tsoprano" Parker ima preko jednog miliona profita u online turnirima, ali ovo je je prvi put da je osvojioWSOP Event i uzeo narukvicu. I to protiv Daniel Negreanu-a u heads-up igri...
Na ovom Event-u se igrao Limit Hold'em Six-Handed, buy-in je bio $2.500 i 367 igrača je svojim prisustvom izgradilo nagradni fond od čak $844.100 .
Za finalnim stolom Daniel Negreanu je ušao kao čip lider, a odmah iza njega je bio Brock Parker. Nakon uspešne eliminacije ostalih igrača, Negreanu i Parker su se upustili u heads-up igru sa malom prednošću Daniela.
Sve je ukazivalo na to da će Daniel Negreanu osvojiti svoju petu WSOP narukvicu, ali kako to već ide...
Nakon raise-a od 80.000 Daniel samo prati i na flopu izlazi
, što Negreanu samo prati bez dizanja uloga. Parker ulaže 40.000, Daniel diže na 80.000, Parker podiže na 120.000, a Daniel na 160.000 ! Parker prati i na turnu izlazi
.
Negreanu ideall-in, Parker prati i Daniel pokazuje
protiv
koje je imao Parker.
River donosi
i tu se završava priča o petoj narukvici za Daniela, ali zato Parker osvaja svoju prvu !
Da je Daniel Negreanu bio uspešan, ovo bi mu bila treća narukvica u Limit Hold'em-u i onda bi mogao da parira Phil Hellmuth-u po broju narukvica u Limit Hold'em-u.
Konačan rezultat finalnog stola:
1. Brock Parker - $ 223.688
2. Daniel Negreanu - $ 138.280
3. Tommi Horkko - $ 89.660
4. Kevin Hong - $ 60.885
5. Barry Shulman - $ 43.201
6. Kyle Ray - $ 31.966