durrrr povratio više od $376.000 u Million Dollar Challenge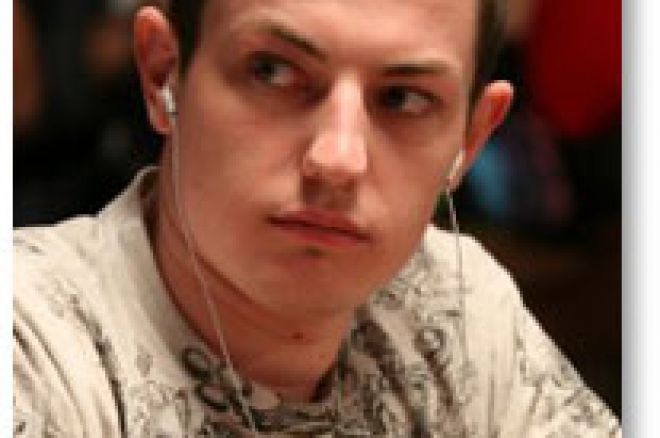 World Series of Poker izgleda kao da utiče dobro na koncentraciju Tom durrrr Dwan-a, jer je tokom dve sesije povratio preko $400.000 od Patrik-a, ali ni to nije bilo dovoljno da preuzme voč'stvo.
U ranim jutarnjim satima 11. Juna ova dva igrača su razmenili 786 ruku i sesija je potrajala skoro 3 sata. Nakon ove sesije, Antonius je u prednosti samo$34.594 u 16.124 odigranih deljenja, od ukupno 50.000 .
Najveći pot u ovoj sesiji je dostigao čak $229.000 na sledeći način:
Antonius pravi raise na $1.200, durrrr re-raise na $3.600, Antonius re re-raise na$10.800 što Tom konačno prati.
Flop:
durrrr radi check, Antonius ulаže$16.400, durrrr pravi re-raise na $70.800 i Antonius prati.
Turn:
durrrr ulaže$163.200 i Antonius prati all-in
durrrr
Antonius
River:
durrrr pobeč'uje sa full-house.