EPT Season 6 najveći do sada!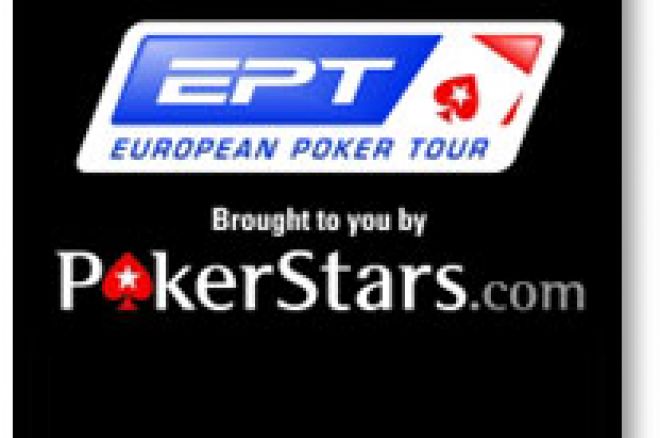 PokerStars je objavio spisak prve polovineEPT Season 6.
Sezona počinje u Avgustu i to u Moskvi. Prvi put u istoriji EPT neće početi u Barseloni već u Moskvi izmeč'u17. i 23. Avgusta i buy-in će biti $6.900. Nakon toga sezona se nastavlja u Barseloni izmeč'u4. i 7. Septembra.
Nakon Barselone, Hilton Metropole će preuzeti ulogu domaćina na EPT London. Event zakazan za 1. do 7. Oktobra će biti EPT Warsaw.
Novembar će obeležiti turnir u Portugalu gde će se po prvi put održati EPT izmeč'u 17. i 22. Novembra u Solverde Casino of Vilamoura, dok će buy-in biti €5000+300.
Nakon Portugala, EPT se seli u Prag početkom 2010, da bi se naravno završio na Karibima sa Poker Caribbean Adventure.
U petoj sezoni EPT je učestvovalo čak 7980 igrača iz 97 država čime je izgrač'en ukupan nagradni fond od €65 miliona. EPT Monte Carlo Grand Final je imao najveći nagradni fond u istoriji EPT sa preko €9.3 miliona koje je odneoPieter de Krover.
Holandjanin je uspeo da se probije kroz polje od 935 igrača i osvoji€2.3 miliona.
EPT Russia - 17 do 23 Avgusta, $6,900
EPT Barcelona - 4 do 9 Septembra, €8,300
EPT London - 1 do 7 Oktobra, £5,250
EPT Warsaw- 20 do 25 Oktobra, $6,460
EPT Vilamoura - 17 do 22 Novembra, €5,300
EPT Prag - 1 do 6 Decembra, $7,400
PCA - 4 do 14 Januara, $10,600