Gde je Gus Hansen? Još ga niko nije video na Worlds Series...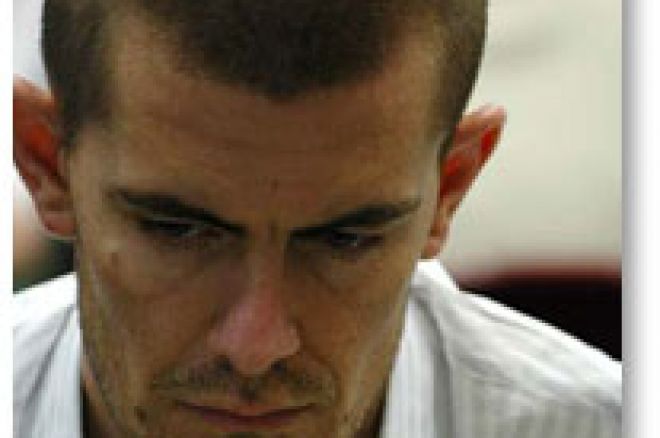 To je jedno od najprimećenijih odsustva medju masom koja je sletela u Las Vegas radi realizacije World Series of Poker 2009. Već 10 dogadjaja se zavšilo a The Great Dane se još uvek ne pojavljuje u SinCity-ju.
Prema informacijama njegove sponzorske kuće – Full Tilt Poker – Hansen će se pojaviti u Las Vegas-u, nakon što se završi World Series of BackGammon, koji se ovog momenta održava u Kanu, u Francuskoj. Najzanimljivija stvar izmedju ostalog je to da Hansen neće sa sigurnošću učestvovati, ali se još uvek iščekuje.
Pored World Series of Backgammon, Francuska ima još dogadjaja koji zadržavaju Hansen-a u zemlji.Roland Garros se završava sutra, i prema nekim informacijama Hansen ima "nešto" keša investiranog, i sa obzirom da je veliki ljubitelj sporta Danac ima odličan motiv zbog kojeg ne želi da tako rano da krene za USA.
Hansen je već izgubio dosta novca sa eliminacijom Rafael Nadal-a, ali prisustvo Federer-a je dovoljan motiv da opravda ostanak na terenima Francuske. Što se tiče WSOP-a, Hansen je već izjavio da je zainteresovan za učešće na $10.000 Pot Limit Omaha Championship, na $50.000 Horse i Main Event-u.
Kao dokaz šta je tenis probudio uHansen-u, snimljeno je na videu, gde su se Hansen i Mike Matusow opkladili u$10.000 da je Hansen u mogućnosti da odgovori na servise bivšeg severnoameričkog profesionalnog tenisera – Justin Gimelstob-a: