Gus Hansen igrao parove sa Nadal-om na Roland Garros-u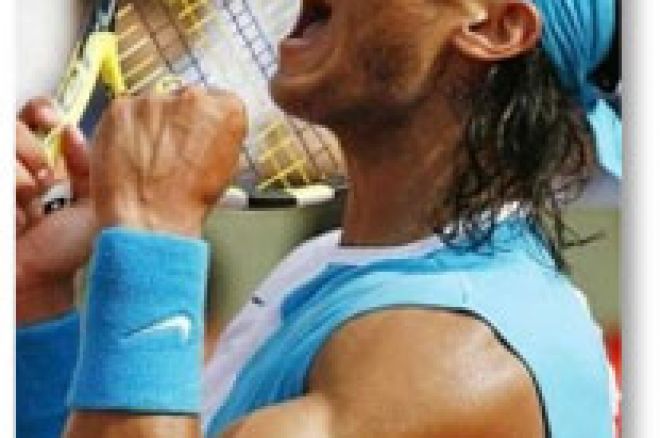 Rafael Nadal je eliminisan, u osmini finala Roland Garros-a, i sa ovim njegovim gubitkom, Gus Hansen je takodje eliminisao$900.000 iz svog džepa.
On je jedan od bitnih odsutnih imena na samom startu World Series of Poker 2009. Gus Hansen je u Parizu zbog World Series of Backgammon i, u medjuvremenu, bacao je oko na mitski turnir francuskog tenisa.
Suočenje Rafael Nadal-a i Robin Soderling-a je bio jedan od glavnih motiva opklade Gus Hansen-a, ali odvijanje meča je otišlo u korist eliminacije favorita sa rezultatom 2-6, 7-6 (7-2), 4-6, 6-7 (2-7), u korist švajcarca. Kako se Gus Hansen kladio na španskog igrača sa ovim rezultatom otišlo je njegovih $900.000.