Misa007 osvaja PokerNika LIGU za Avgust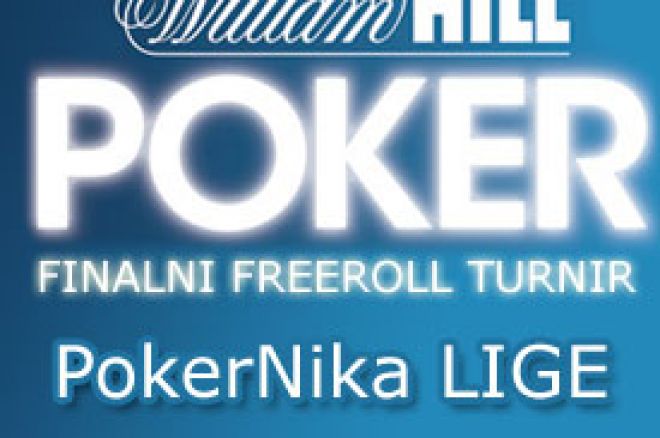 Misa007 je svojom vrlo agresivnom igrom u pravim trenucima prosto dominirao stolom, pogotovo kada je igra postala 3-handed. Na ovaj nacin, verni igrač koji je sa nama već duže vreme uspeva da se konačno dokopa titule Star Of The Month!
U poslednjoj ruci ChikaZorton je otišao all-in sa
što je Misa007 rado ispratio sa
.
Flop:
Turn:
River:
Misa007 osvaja prvo mesto, $45 i titulu Star Of The Month!
PokerNika.com Team čestita svim igračima koji su uspeli da stignu doFinalnog Stola, a za druge, sledeći freeroll turnir je već u Sredu, tako da vas očekujemo u što većem broju!
Pobednik LIGE će biti intervjuisan i taj intervju će biti dostupan na ovoj stranici, uz dozvolu pobednika.
Rezultat 10 najboljih:
| | | |
| --- | --- | --- |
| Mesto | Igrač | Nagrada |
| 1. | Misa007 | $45 |
| 2. | ChikaZorton | $30 |
| 3. | wizzy | $18.75 |
| 4. | siki123 | $14.25 |
| 5. | Momcilo | $11.25 |
| 6. | dzoluis | $9 |
| 7. | braci | $7.5 |
| 8. | freevil | $6 |
| 9. | Bole84 | $4.5 |
| 10. | gbauer13 | $3.74 |