Miodrag i Milica Jevremović ponovo osvojili Finalni Turnir LIGE!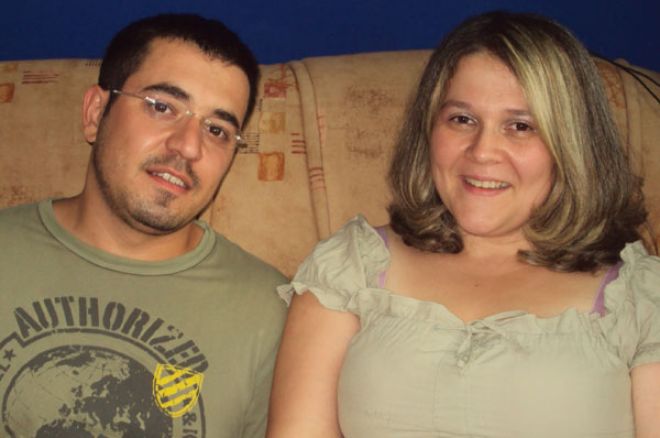 Miodrag i Milica Jevremović opet odnosi PokerNika LIGU, ovog puta za mesec Septembar!
Nakon tri i po sata igre misa007 je uspeo da savlada sve protivnike i kao masivan čip lider odnese ovaj turnir.
Na turniru je učestvovalo 19 igrača, ali uprkos tome turnir je trajao 3 sata i 28 minuta, jer se igra dosta usporila kada su igrači stigli do finalnog stola. Nakon što je ostalo pet igrača za stolom, situacija se opet smirila da bi se isto dogodilo u 3-handed igri.
U poslednjoj ruci misa007 je na flopu dobio asa, tako da je kursula ostao sa samo 2 outa, jer je imao dva žandara u ruci. Turn i river ne menjaju ništa i misa007 osvaja LIGU za Septembar!
Za sada je misa007 osvojio titulu"Star of The Month" dva puta za redom, dok rekord drži MikacNS koji je uspeo tri meseca za redom da osvoji LIGU. Da li će misa007 uspeti da pobedi i treći put u Oktobru? Ostaje nam samo da čekamo i vidimo šta će se dogoditi...
Intervju pobednika možete pročitati OVDE !
Rezultat 10 najboljih:
| | | |
| --- | --- | --- |
| Mesto | Igrač | Nagrada |
| 1. | Misa007 | $45 |
| 2. | kursula | $30 |
| 3. | ncetnik2 | $18.75 |
| 4. | Oliver27 | $14.25 |
| 5. | gbauer13 | $11.25 |
| 6. | RobertH | $9 |
| 7. | braci | $7.5 |
| 8. | makicamarijana | $6 |
| 9. | sirobmi | $4.5 |
| 10. | anita81 | $3.75 |