Objavljen raspored za European Masters of Poker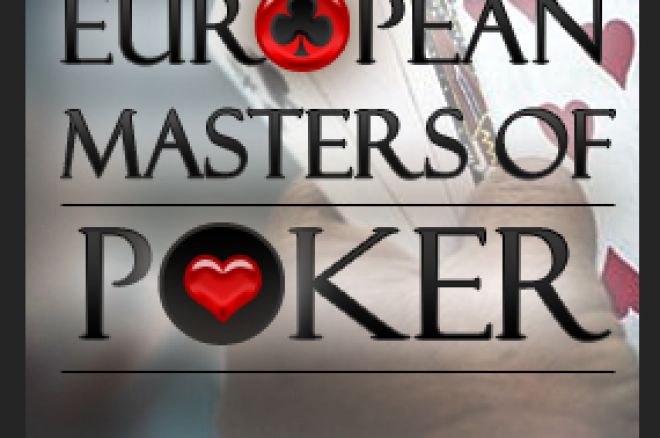 NaredniEuropean Masters of Poker će u ovoj drugoj sezoni sadržati šest €1.000 Main Eventa i €1.500 Grand Finale na Malti.
U prvoj EMOP sezoni zaigralo je preko 1.000 igrača na pet različitih dogadja širom Evrope od Februara do Septembra 2009. gde je nagradni fond premašio€1.6 Miliona. U ovoj sezoni organizatori očekuju učešće preko1.400 igrača, a prva stanica je Ljubljana u Sloveniji od 25. do 28. Novembra.
Posle Slovenije, EMOP se u narednoj godini seli u Poljsku, tačnije - Varšavu od 3. do 7. Februara, zatim u Lisabon u Portugalu od 25. do 28. Marta, Campione, Italiju od 27. do 30. Marta, Sunny Beach u Bugarskoj od 28. Jula do 1. Avgusta, Barselonu u Španiji od 23. do 26. Septembra i na kraju u Casino di Venezia na Malti od 17. do 20. Novembra.
Nakon ovih dogadjaja, 16 najbolje plasiranih igrača nakonGrand Finala na Malti će biti pozvani na putovanje brodom od Los Andjelesa do Meksika na kome će se igrati privatni turnir za nagrade u kešu od 5. do 12. Decembra.
Kvalifikacije za EMOP Ljubljana su već uveliko u toku na NoIQ Poker-u!
| | |
| --- | --- |
| | · Iskoristi Bonus Kod: PKNIKA |
| | · 100% Bonus do $600· $5.000 Freeroll za nove depozitore· Freeroll turniri· VIP Nagrade, Poker School- Hands Race, Rake Race |