PartyPoker World Open V osvojio Phil Laak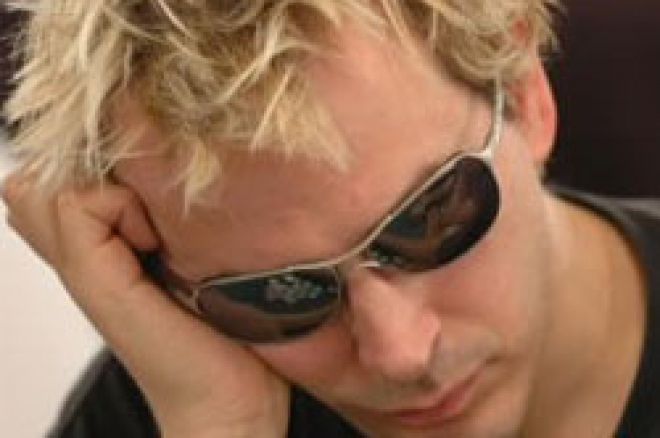 U petak su se za stolom u Palm Beach Casino-u u Mayfairu sastali neki od najvećih svetskih poker zvezda, koji su se medjusobno borili za pobednika ovogodišnjeg partypoker World Open-a. U već petom izdanju takmičenja je pobednika osim titule čekalo i 250.000$. Na kraju je ta nagrada pripala Phil Laak-u, koji je u heads-up igri pobedio Jana Veita.
U finalu su nastupili Andy Black, Mike Sexton, Jennifer Tilly, Bodo Sbrzesny, Luke Schwartz, Jan Veit i Phil "The Unabomber" Laak.
Igrači su jedan za drugim napuštali sto, dok nisu u igri za titulu ostali samo još Laak i Veit, a naLaaku je bilo da osveti svoju devojku, koju je na petom mestu izbacio baš Jan Veit. To mu je i uspelo a protivnika je pobedio u samo pet ruka.
Igri je došao kraj kada je Laak išao all-in na A-8 a Veit ga je ispratio sa A-4. Karte na board-u nisu ništa promenile i Laak je prešao u vodjstvo, da bi se posle nekoliko ruka turnir i završio. U poslednju ruku Laak je ušao sa Q-9, dok je Veit slabo procenio situaciju i protivnika, i svoje nade položio u J-8, što nije bilo dovoljno za opstanak.
To je za Laaka prva veća titula posle čak pet sušnih godina i to je Phil komentarisao ovako: "Uau, ovo noćas je bilo divlje, imao sam mnogo oscilacija u igri i stvarno sam srećan da sam ovaj uspeh podelio s ovom grupom prijatelja. Suparnici su bili teški i zato je ova titula prava čast."
Konačan poredak i novčane nagrade finalnog stola partypoker World Open V:
1. Phil Laak (250.000$)
2. Jan Veit (100.000$)
3. Luke Schwartz (40.000$)
4. Bodo Sbrzesny (30.000$)
5. Jennifer Tilly (25.000$)
6. Mike Sexton (20.000$)
7. Andy Black (15.000$)
Napravite download partypoker putem linka na PokerNika.com i preuzmite $50 potpuno besplatno a onda osigurajte sebi učešće na besplatnim turnirima od $1,500 i $3,000. Detalje pročitaj - OVDE