Radovan pkrale Maričić osvaja titulu Star of The Month za Oktobar!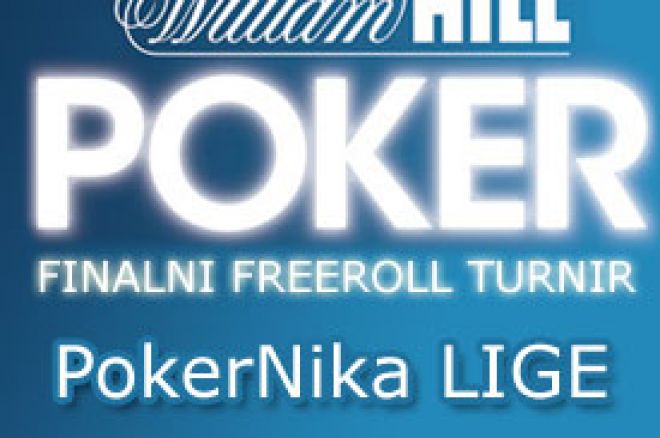 Bilo je potrebno tačno 2 sata i 43 minuta kako bi se odredio ovomesečni pobednik PokerNika LIGE "Star of The Month". Ovog puta titula je pripala igraču pod nickom pkrale koji je pokazao da ima strpljenja kao i znanja, jer je uspeo da se probije kroz polje od 28 igrača i na taj način pored titule osvoji i $75!
Krucijalan trenutak za pobednika je došao u trenutku kada je otišao all-in u 5-handed igri sa dve dame i u toj ruci izbacio istovremeno uvekza i sirobmi nakon čega je postao masivan čip lider.
Sledeći na listi za ispadanje se našao branislm, koji je sredinom turnira uspeo da obezbedi monster stack i sve do kraja se držao premijum karata, ali je ipak ispao kada je na flopu
otišao all-in sa
, a branislm ga ispratio sa
.
na turnu i
na riveru nisu pomogli banetu i on ispada na trećem mestu.
Sada kao masivan čip lider, pkrale je u prednost je od 6:1 u odnosu na HOYLA. Nakon svega nekoliko deljenja, na flopu
HOYLA betuje, pkrale ide all-in sto HOYLA nakon kraćeg razmišljanja prati i pokazuje
, da bi pkrale otvorio
.
Turn:
River:
pkrale odnosi $75 i titulu Star of the Month!
Čestitke svim učesnicima!
Pobednik LIGE će biti intervjuisan i taj intervju će biti dostupan na ovoj stranici, uz dozvolu pobednika.
Deset najboljih za mesec Oktobar:
| | | |
| --- | --- | --- |
| Mesto | Igrač | Nagrada |
| 1. | pkrale | $75 |
| 2. | HOLYA | $45 |
| 3. | branislm | $30 |
| 4. | uvekza | $0 |
| 5. | sirobmi | $0 |
| 6. | joca_taurus | $0 |
| 7. | MikacNS | $0 |
| 8. | Oliver27 | $0 |
| 9. | MaggicMan | $0 |
| 10. | Milovan | $0 |
| | |
| --- | --- |
| | |
| | · Bonus: 100% do $600· $1.000 Freeroll Turniri za nove depozitore· Turniri sa overlayom |