10 Top Poker priča u 2009.: #05 Jeffrey Pollack napustio poziciju komesara WSOP-a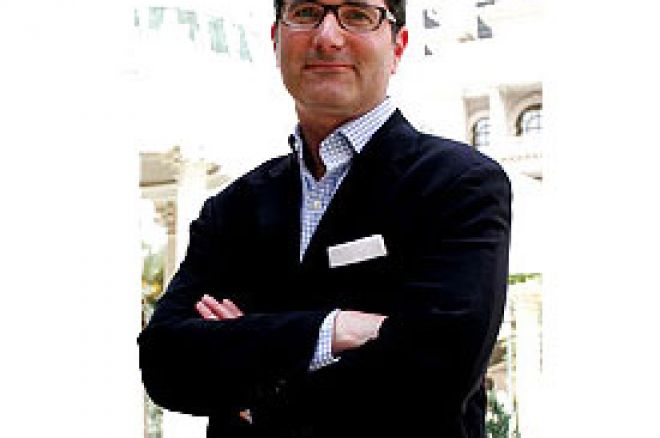 Dobro jutro WSOP Nacijo! Svi koji prate Jeffrey Pollack-a na Twitter-u znaju da je svako jutro tokom World Series of Poker počinjalo sa tom frazom u pratnji pesme dana. WSOP-u 2010. će to svakako nedostajati kao i, najverovatnije najbolje odeven čovek pokera.
13. Novembra, 2009, Jeffrey Pollack najavljuje svoju ostavku sa pozicije zastupnika World Series of Poker. U 2005. Pollack je angažovan kao generalni direktor marketinga za Harrah's Casino a postao je zastupnik WSOP-a u 2006.
U ove 4 godine njegove kandidature kao zastupnika, ukupan nagradni fond WSOP-a je praktično udvostručen u odnosu na prethodnih 36 turnira i beleži 88% porasta. Takodje je uspostavio Players Advisory Council, pokrenuo$50k H.O.R.S.E. Championship i November Nine, i povećao obim WSOP brenda uključujući WSOP Europe.
Njegov odvažni pogled na marketing promenio je arenu sponzorstva i partnerstva. Sa tv prenosom dogadjaja, poker igrači imaju mogućnost da zarade još više novca kroz sponzorstva i uspostavljenih ugovora. Pre nego što je podneo ostavku, osigurao je da ćemo gledati WSOP prenos na ESPN najmanje narednih sedam godina.
Nema loših reči o rukovodstvu Pollack-a i Wold Series of Poker izjavljuje da ne planira da menja uloge koje je uspostavio bivši komesar." To je bio vrlo dobar razvoj i ponosan sam na porast koji su turniri, i poker po istom pitanju, iskusili. Prihvatio sam ovu ulogu sa odredjenom grupom ciljeva i sada, postoji osećaj ostvarenja kada je Svetska Serija Pokera proširena," Izjavio je Pollack u intervjuu za Las Vegas Review Journal.
"Cenimo Jeffrey-ev doprinos u protekle 4 godine i želimo mu najbolje u budućnosti. World Series of Poker nastavlja da bude lider na tržištu sa ovogodišnjim turnirima koji su premašili sva očekivanja, i dobro smo pozicionirani za budućnost," izjavio je WSOP PR.