10 Top Poker priča u 2009.: #06 Performans Annie Duke u TV emisiji Donald Trump-a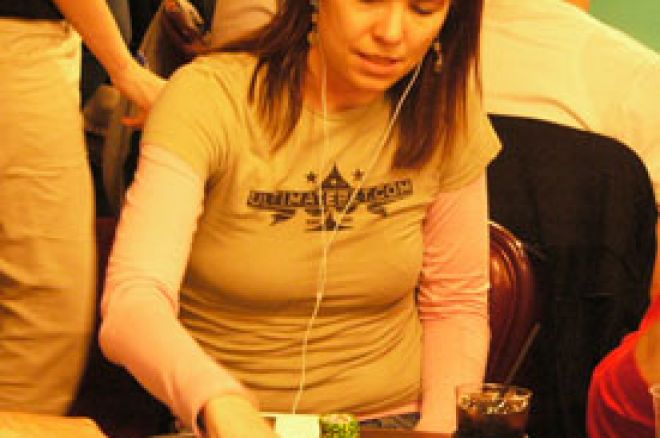 Još jedna od poker priča koja ulazi u izbor za priču godine je svakako učešće Annie Duke u Donald Trump-ovoj NBC televizijskoj emisiji "Celebrity Apprentice".
Dobro poznata po svojim stavovima o igri, Duke-ova se smatra od strane mnogih kao jednom od vrhunskih ženskih poker igrača i ona se savršeno uklapa u ulogu poznatih u potrazi za putem do pobedničkog kruga, gde pobednik dobija$250.000 za dobrotvornu fondaciju koju zastupa.
Na nesreću zaDuke, karte su išle protiv nje iako je nadigrala svoju protivnicu tokom takmičenja smelim raising izazovima, uključujući i u samom finalu show-a kada je Duke tri puta predilzala sumu svoje protivnice, Joan Rivers.
Performans Duke-ove je doveo do heads-up igre protiv Rivers-ove za glavnu nagradu emisije. Uprkos tome što je više puta napadnuta od strane Rivers-ove koja je bacala prilično loše komentare, kao što su "ona je zmija" i " Annie bi pljunula na zemlju i udavila sopstvenu majku u tome ako bi joj to pomoglo za napredak u životu", Duke-ova se držala uzvišeno i pustila da njena dela govore o njoj.
Iako je nacionalna medija bila usmerena na loše uvrede koje je Rivers-ova neprestano bacala na Duke-ovu u svakoj epizodi, uključujući i poredjenje Duke-ove sa Hitlerom i nazivajući sve poker igrače lažljivcima i lopovima, Duke-ova je ostajala mirna.
Iako je Annie slomila svoju protivnicu, Trump je odabrao Rivers-ovu za šampiona. Ono što mnogi koji su pratili show nisu znali je to da je Trump-ova žena u odboru dobrotvorne organizacije za koju je Rivers-ova igrala, i da je ona pregovarala o televizijskom dogovoru sa producentima za "Celebrity Apprentice" pre snimanja serije. Drugim rečima, iako Trump može da negira, bilo je namešteno i Duke nije imala šanse.
Iako Duke-ova nije osvojila novac, uspela je da pokaže svetu da poker igrači ne pripadaju uvek stereotipovima sa kojima se dovode u vezu, pogotovo ne ono što im je Rivers-ova pripisala. Duke-ova je više puta pokazala svoj takmičarski duh protiv Rivers-ove (i njenih konkurenata) na nacionalnoj televiziji, što je pomoglo u promociji pokera u pozitivnom svetlu i uprkos tome što je bilo lako moguće da se sve spusti na nivo Rivers-ove.