PokerStars Caribbean Adventure Dan 5: Ryan D'Angelo lider finalnog stola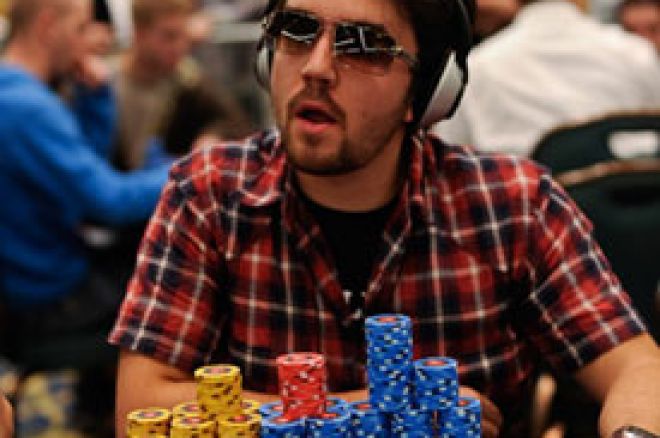 Ukupno se 24 igrača vratilo u prostorije Atlantis Imperial Ballroom kako bi se borili za mesto na finalnom stolu PokerStars Caribbean Adventure 2010, gde je $2.2 Miliona rezervisano za pobednika.
Dan je započet sa nekoliko poznatih imena u oblasti high-stakes turnira, kao što su Robert Mizrachi, Jeff Madsen i Praz Bansi. Ipak, na kraju Dana 5 pritisak su izdržali jedino Barry Shulman i Ryan D'Angelo.
Shulman, vlasnik CardPlayer Magazina je osvojio World Series of Poker Europe u Oktobru 2009., a sada je za finalni sto ušao sa 6.805.000 u čipovima, tako da je on zasigurno jedan od favorita.

D'Angelo, čip lider tokom skoro celog dana, osvojio je World Championship of Online Poker na PokerStars-u gde je igrao pod nadimkom g0lfa. D'Angelo je čip lider za finalnim stolom sa 10.090.000 u čipovima.
Odmah iza njega nalazi se Ty Reiman, koji je srećnim okolnostima stigao za finalni sto. Upravo on je ostavio John Duthie-a na 55.000 čipova kada je otišao all-in sa parom dama, a naleteo na par aseva koje je držao Duthie. Na boardu je izašla još jedna dama, što je donelo set Reiman-u, a nakon toga je igrao retko koju ruku i tako stigao do finalnog stola sa 9.350.000 u čipovima.
Finalni sto je kreiran kada je Shulman izbacio Darren Keyes-a na desetoj poziciji. Darren je stigao na PCA preko satelita od 75 FPP na PokerStars-u i otišao je kući bogatiji za $150.000. Prilično spektakularan ROI za ovog igrača!
Poslednja ruka pred finalni sto:
Benyamin Zamani pravi raise na 180.000 na UTG poziciji, Keyes ide all-in na cutoff-u što Barry Shulman prati, a Zamani folduje.
Shulman:
Keyes:
Board:
Stanje pred finalni sto:
Ryan D'Angelo - 10,090,000
Ty Reiman - 9,350,000
Barry Shulman - 6,805,000 B
Harrison Gimbel - 6,000,000
Tom Koral - 5,370,000
Benjamin Zamani - 3,700,000
Zachary Goldberg - 2,340,000
Aage Ravn 1,600,000