Outlast The Pro - svakog utorka do 23. Feb. igraj sa profesionalcima PokerStarsa
AAlex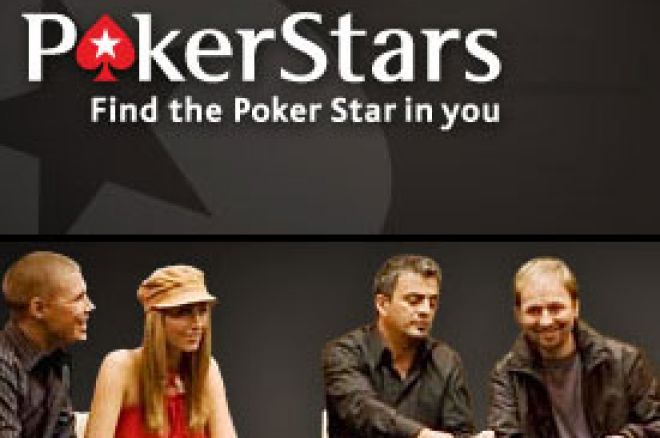 Svakog Utorka do 23. Februara, PokerStars će imati dva turnira Outlast The Pro sa buy-inom od samo $11. Na ovim turnirima pored uobičajenog prizepool-a, igrači koji dostignu bolju poziciju od svih profesionalaca PokerStars-a dobija ekstra keš.
PokerStars nudi $1.000 za svaki od Outlast The Pro turnira, čija će vrednost biti podeljena izmedju igrača koji su se kvalifikovali bolje od svih članova Team PokerStars Pro koji će učestvovati na turnirima.
Primer: Zamisli da igraš Outlast The Pro turnir i poslednji preživeli iz tima profesionalaca je Bertrand ElkY Grospellier, koji je onda eliminisan na 83 mestu. Ti, i svi ostali igrači koji su još u igri, dobijaju deo od $1.000 podljenih jednako na sve, što bi u ovom slučaju bilo svakom po $12.20 ($1.000/82=$12.20)
Članovi Team PokerStars Pro će biti Online svakog Utorka izmedju 17:00-20:00h i 24:00-03:00h WET WET. Da bi saznali koji su igrači Online, klikni na "Pro Team" uglavnom lobiju PokerStars programa. Kao alternativa možeš kliknuti na "Requests" meni i selektuj "Find a Team PokerStars Player".
Želiš da se takmičiš protiv profesionalaca poker sveta? Preuzmi naš bonus na prvi depozit i registruj se na PokerStars odmah!