Titan Poker u Hollywoodu - Luc Besson, John Travolta i Johnothan Rhys-Mayers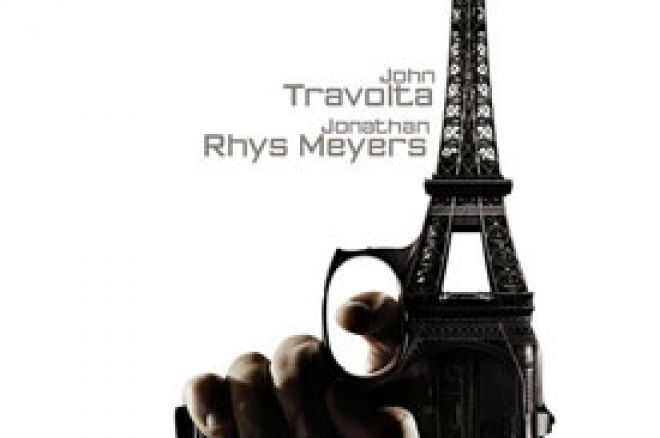 Sa monitora na ekrane, poker je na vrhu! Ono što se o pokeru do sada pojavljivalo na velikom platu, već je poznato. Filmovi kao što su Cincinnati Kid, Rounders ili Lock, Stock and Two Smoking Barrels, pored ostalih, tu su da naprave poker show i poker igra ulogu u filmu, manje ili više bitan u svakom od njih.
Ko je mogao da zna da će kompjuterski monitori sa zelenim stolovima moći da se takmiče na velikom platnu?
From Paris With Love je novi film od dobro poznatog reditelja Luc Bessona sa John Travoltom i Jonathan Rhys-Mayersom i sve u saradnji sa Titan Pokerom!
Napisan i produciran od strane Luc Bessona - From Paris with Love (iz Pariza sa Ljubavlju) je priča o Rhys-Mayersu, CIA podredjenom koji sanja o tome da postane referentni agent i da se uključi u akciju. U svojoj prvoj velikoj misiji, postaje srećni partner "mudrog", sa eksplozivnim temperamentom i manijom koja zabavlja, njega igra veteran John Travolta. Cilj obojice je da spreče teroristički napad u Parizu.
Titan Poker markira svoj prvi kinematografski hit u jednoj od scena u kojima ova dva lika u filmu igraju Online Poker. Za promociju filma, francuski Titan Poker je već pripremio specijalan i ekskluzivan turnir From Paris with love, u kojem učesnici mogu da osvoje $5.000.
Titan je stigao i do Hollywood-a ali ne zaboravite ni PokerNika.com i posebnu ponudu koju Vam nudimo ukoliko otvorite račun na Titan Pokeru preko nas na minimalan depozit od $20 dodaćemo još $20 na račun kao i bonus od 100% do $1.200!
Pogledaj detalje o Titan Pokeru - OVDE