High Stakes Poker - Ziigmund uništio Dwan-a i South-a
Mikac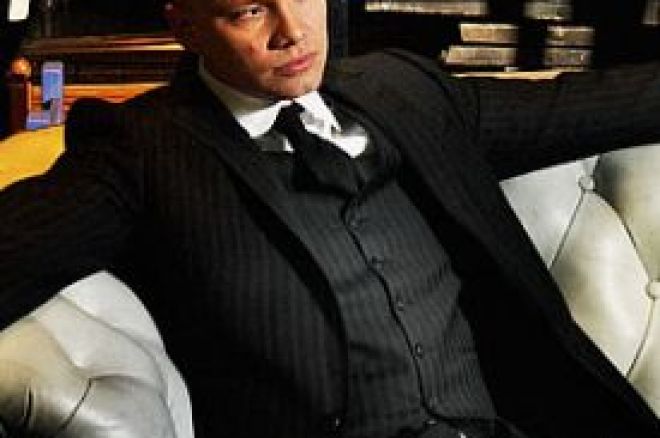 Nakon razmene prozivki na chatu, Ilari Ziigmund Sahamies je uspeo da privuče Cole South-a za sto i ošteti ga za $600.000. Ali to je bio tek početak, jer je stigao i Tom durrrr Dwan...
Sahamies i Dwan su započeli igru za tri $500/$1.000 PLO stola. Sahamies je ubrzo postao dominantan za svim stolovima, a Dwan je morao konstantno da re-buyuje. Sahamies je osvojio skoro svaki put, a njegov stack je rastao.
Kako se čini, Dwan je izgubio ceo bankroll:
Ziigmund: give up if you get no?
durrrr: ya durrrr: ya
Ziigmund: Want some?
Ziigmund: I'm awake for a long time
Ziigmund: and go to sleep
Ziigmund: within 6h
durrrr: meh
durrrr: send 100
Ziigmund: I will send 2
durrrr: nah just 1
durrrr: Today the day is going badly it arrives
Ziigmund: Okoker
Nakon jednog minuta:
durrrr: ok yo, 200
durrrr: haha
durrrr: yo?
Ziigmund: y0
durrrr: send 200 more
Ziigmund: y0
durrrr: back in 2min
U jednom trenutki Ziigmund je imao preko $1.8 Miliona za 3 heads-up PLO stola. Na kraju je Dwan izgubio "samo" $800.000 u igri sa Fincem. Sudeći po highstakesDB, Ziigmund je osvojio $1.5 Milion u poslednja 24 časa.

Najbolji highstakes stolovi se nalaze na Fulltilt Pokeru. Priključite se odmah i nakon upisanog koda POKERNIKA dobićete bonus od 100% do $600 za prvi depozit!