Bryan Devonshire osvaja Rincon WSOP Championship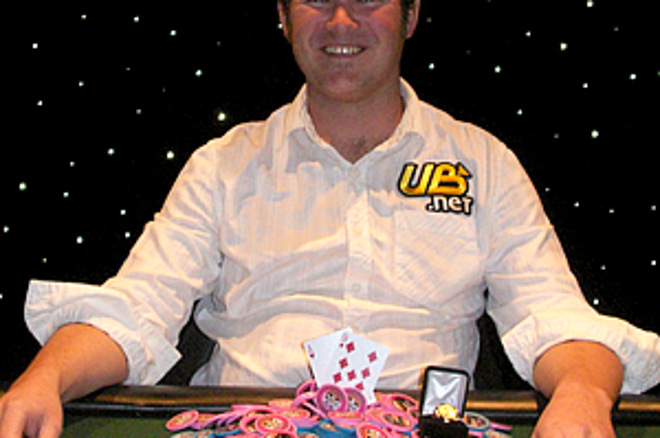 Bryan Devonshire je prvi put zaigrao World Series of Poker Circuit pre sedam godina i od tada je pokupio čak 6 nagrada. Devonshire je sada osvojio World Series of Poker Circuit Harrah's Ricon u San Diegu i odneo kući $114.975.
Uprkos dva ulaska u plaćene pozicije koje su završile sa dva druga mesta u ovim turnirima, Bryan do sada nije uspeo da osvoji prvu nagradu. Pored $1 Miliona zaradjenog na live turnirima u svojoj karijeri, on do sada nije uspeo da osvoji ni jedan turnir.
Igrači su morali da plate $5.000 kao buy-in za ovaj dogadjaj na kome je učestvovalo 70 igrača, da bi na kraju prvog dana broj pao na samo 9.
Devonshire je stigao na finalni sto kao drugi po broju čipova, a nakon eliminacije Dan Schreiber-a (pobednika WSOP Heads Up Championship 2006), odneo je zasluženu titulu kući.
Evo i finalnog rezultata:
1. Bryan Devonshire - $114,975
2. Dan Schreiber - $72,270
3. Howard Andrew - $49,275
4. John Farrell - $32,850
5. Ron Segni - $26,280
6. Mike McClain - $19,710
7. Daniel Burke - $13,140