Isildur1 igra na PartyPokeru?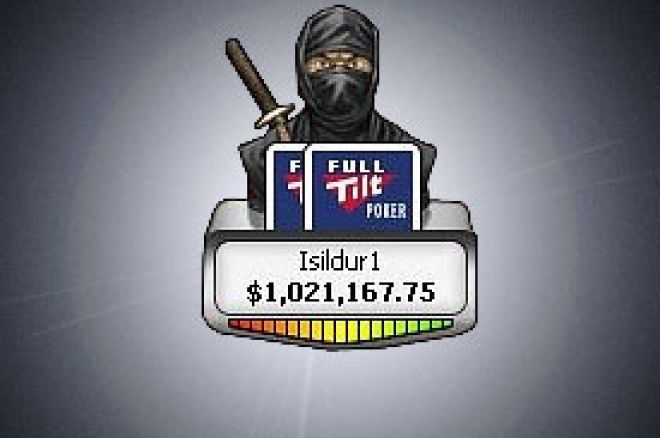 Švedjanin pod nadimkom Insogna još od Februara igra na PartyPokeru gde je zabeležio profit od preko $610.000, a već su počele glasine da je ustvari u pitanju Isildur1.
Račun Isildura na Full Tilt-u je još uvek aktivan i u plusu od $174.000 od početka godine. Moguće je da Isildur1 ima razloga da se fokusira na druge poker sobe, tako da nije isključeno da je upravo Insogna - Isildur1. Još uvek se priča o tome da je Isildur1 (i možda Insogna) mladi Viktor Blom.
Od početka Februara, Insogna je osvojio $570.000 u keš gejmu na PartyPokeru igrajući $25/$50 NLHE i PLO.
Ostali profit od oko $50.000 došao je od Sit and Go Heads-up turnira, a dobar deo njih od Danca Allan kyphosis Baekkel-a.
Nalog Insogna je registrovan u Švedskoj, kao i od Isildur1, ali to nije jedini razlog sumnji. Nepoznati pisac po forumima koji se krije iza nadimka SwedishFlower i daje prilično precizne informacije o Isildur1 / Viktor Blom-u, je ostavio ovu poruku:
"Pozdrav svima. Želite da znate gde Isildur1 igra kako bi povećali svoj bankroll? Obično igra na PartyPoker-u $25/$50 Heads Up sa nadimkom Insogna. Potvrdite statistike sami."
Statistike govore da je igrač pod nadimkom Insogna izuzetno napredovao u vidu bankrolla od 8. Februara.
Uzmi $50 besplatno od PartyPokera i počni da gradiš svoj bankroll!