Lacey Jones okončala saradnju sa Absolute Pokerom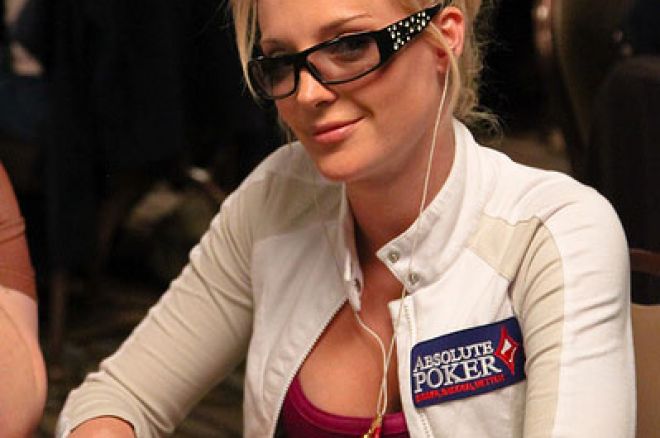 U iznenadjujućem obaveštenju pre početka World Series of Poker, Lacey Jones otkriva svoju nameru da se odvoji od Absolute Pokera.
Očigledno da će se putevi Lacey Jones i Absolute Pokera razdvojiti. Prema jednom postu na DonkDown's Cold Call, Lacey je izrazila svoje namere Bryan Miconu ali razlozi koji su doveli do ovog su još uvek nepoznati. Ono što je sigurno za sada je da Lacey neće koristiti patch Absolute pokera tokom Wolrd Series of Poker 2010.
Lacey je nedavno najavljena kao domaćin programa Doubles Poker Championship sponzorisanog od strane Full Tilt Pokera. Možda je ovo jedan od razloga za prestanak saradnje sa AP jer je to prilično zahtevan projekat.
Download Absolute pokera je moguće napraviti preko ovog linka i nakon registracije računa, možete preuzeti BONUS za prvi depozit 200% do $500. Unesite Bonus Kod: PokerNikaAP