Osvoji Aston Martin DB9 igrom na PartyPokeru i to besplatno!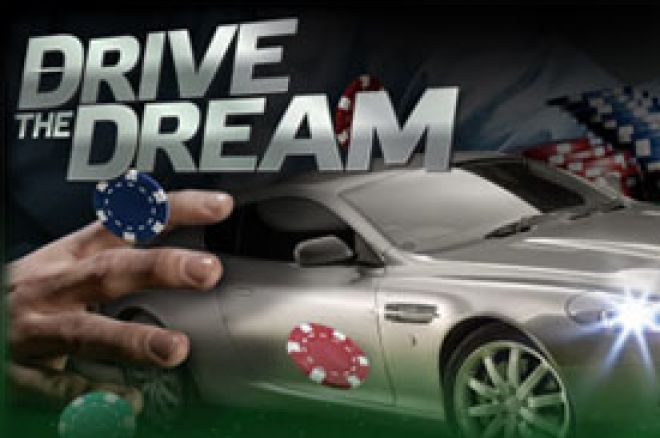 PokerNika predstavlja promociju PartyPokera na kojoj ako se izboriš za poziciju možeš osvojiti prelepi Aston Martin DB9 Coupe od PartyPokera na Drive the Dream finalnom turniru u Londonu.
Možeš osvojiti ulaz za fantastičan event potpuno besplatno jer PartyPoker nudi 5 nagradnih paketa za finale 2. Oktobra: mesto je moguće osvojiti preko dnevnih freeroll turnira, kvalifikacijom kroz mesečne satelite, na kojima se osvaja mesto u finalu uživo koje se igra u Londonu.
Kao što se dobija Aston Martin DB9 Coupe, takodje svaki igrač koji zauzme mesto u Londonu je zagarantovao neverovatnu nagradu. Pogledajte šta se sve može osvojiti: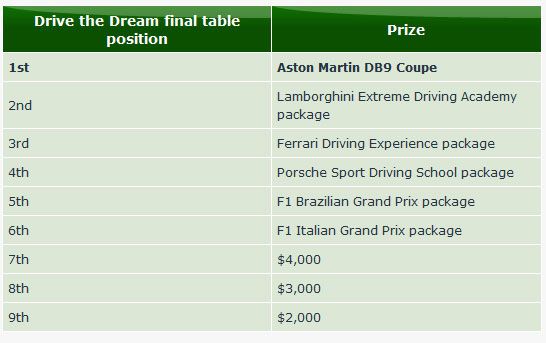 Takodje postoji $175.000 u keš nagradama za osvojiti kroz nedeljne i mesečne finale. Svako mesečno finale se može osvojiti VIP Paket za London, koji uključuje prevoz, hotelski smeštaj i PartyPoker legendarni tretman.
Pogledaj tabelu kvalifikacionih turnira, koji počinju od $0: