Theo Jorgensen osvojio WPT Grand Prix de Paris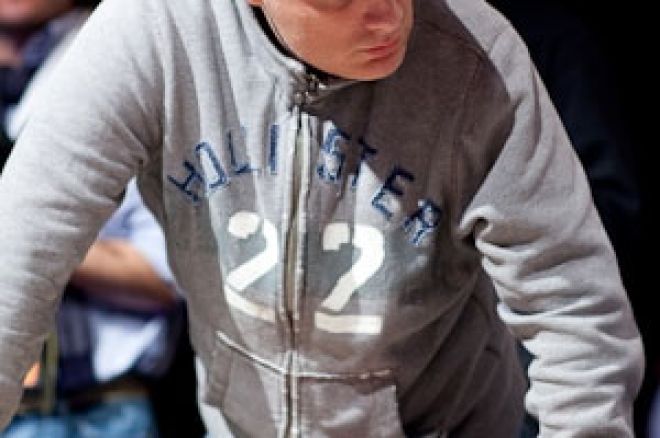 World Poker Tour Grand Prix u Parizu je poslednji odigrani event najstarijeg svetskog poker ciklusa. Imao je 247 igrača medju kojima je bio i pobednik, Theo Jorgensen!
Polje je okupilo elitu evropskog pokera sa online poker igračima i nekim poker zvedama, svi u pohodu na €633,902 kojih je pripalo pobedniku za prvo mesto! Sa danom pauze pre finalnog stola, u 15:00 u Subotu u Aviation Club u Parizu su se okupili finalisti i ponovo seli za stolove.
Na početku Finalnog Stola, petog dana turnira, ovako je izgledao raspored sedenja:
Mesto 1: Mickael Guenni - 538,000
Mesto 2: Theo Jorgensen - 2,693,000
Mesto 3: Antoine Amourette - 489,000
Mesto 4: Per Linde - 584,000
Mesto 5: Jimmy Ostensson - 436,000
Mesto 6: Nourredine Aïtaleb - 810,000
Mesto 7: Fabrice Touil - 1,183,000
Mesto 8: Arnaud Mattern - 678,000
Jorgensen je bio chipleader i to dva puta više čipova je imao u posedu od prvog sledećeg igrača. Eliminacija za treće mesto, Per Linde, rezultat je dve ruke, u prvoj se duplirao shortstack Antoine Amourette i druge u kojoj Jorgensen eliminiše sa
protiv
.
Jorgensen je ušao u Heads-Up sa 6 miliona u čipovima, protiv Amourette sa 600.000! Nije bilo potrebno mnogo učiniti, i Amourette je ubrzo all-in sa
protiv premium ruke
Jorgensena. Flop je doneo tračak nade sa
, ali
na turnu i
na riveru eliminišu Amourette na drugoj poziciji.
Theo Jorgensen je proslavio uz šampanjac zajedno sa svojim ocem, titulom, nagradom i narukvicom World Series of Poker!
Pogledajte ponudu i našu analizu Online Poker Soba na PokerNika.com i pronadjite onu koja vam najviše odgovara!