WSOP for Life - PartyPoker nudi pakete za WSOP za sledećih 20 godina!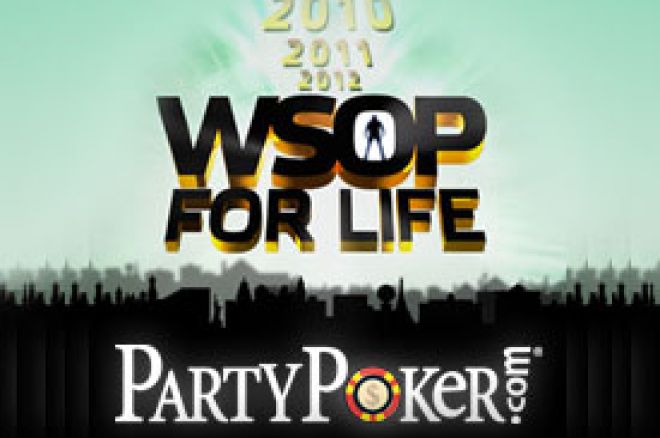 Za većinu poker igrača osvajanje paketa za World Series of Poker predstavlja jedinstvenu priliku. Pa kako onda zvuči paket koji važi za 2010 godinu i za narednih 20 godina? PartyPoker predstavlja jedinstvenu promociju kojom nudi priliku da se osvoje 2 fantastična paketa WSOP for Life, 6 WSOP 2010 i $100.000 u nagradama.
Ove nagrade su san svakog Poker igrača koji više ne bi morao da brine o buy-inu za Main Event, bar ne u skorije vreme. I kao ekstra dodatak, za ovu godinu PartyPoker u paketu nudi i put za Las Vegas, troškove smeštaja i novac za ekstra troškove. U igri su dva WSOP paketa For Life i za to se moguće kvalifikovati preko dva turnirska rankinga:
Ranking WSOP for Life
Ova kvalifikacija je ekskluzivno za igrače Bronze, Silver i Gold statusa. Izmedju 24. Maj i 20 Juna potrebno je zaraditi što više poena moguće, kako bi ušli u pozicije za WSOP paket for Life. I nije to sve: u igru su još $50.000 i tri paketa za WSOP 2010: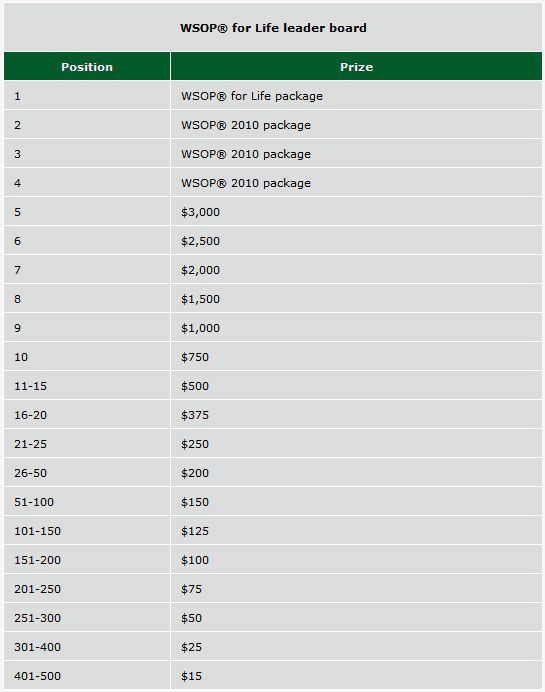 Turnir WSOP for Life
20. Jun >>> Na turniru WSOP for Life u igri je jedan paket WSOP for Life, 3 paketa WSOP 2010 i $50.000 u nagradama. Da biste stigli do toga imate sledeću strukturu:
WSOP for Life Freeroll
Dnevni Freeroll turniri - prvih 25 igrača osvaja ulaz za sledeću etapu >>WSOP For Life Sub Qualifer.
WSOP For Life Sub Qualifier - dnevni
Rebuy od $1 - za svakih $35 u prizepoolu po jedan ulazak na sledeći kvalifikacioni turnir
No Rebuy od $4 - 1 od 10 igrača osvaja ulaz za sledeći kvalifikacioni turnir
WSOP fol Life Qualifier - dnevni u 19:40
buy-in $32 + $3 - 1 od 10 igrača osvaja ulazak za WSOP for Life Grand Final
WSOP for Life Grand Final- 20. 06. 2010 u 20:35h
Instaliraj PartyPoker još danas, i iskoristi neku od neverovatnih promocija. Za nove igrače PokerNika.com nudi besplatnih $25+$25. Pročitaj detaljnije ovde (promocija više ne važi za igrače Srbije).