Phil Laak oborio svetski rekord u najdužoj poker sesiji...i nastavlja dalje!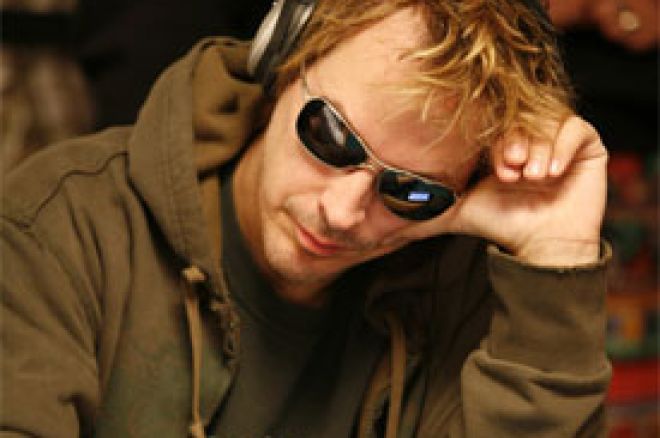 Često prisutan na televizijskim poker dogadjajima kao što su High Stakes Poker i Poker After Dark, Phil The Unabomber Laak je poznat po svom karakteru i ponašanju. Od ovog momenta, takodje je poznat i po obaranju svetskog rekorda!
Laak je tokom ovog vikenda oborio svetski rekord u najdužoj poker live sesiji ikada. "Uvek sam želeo da udjem u Ginisovu Knjigu Rekorda, od kada sam je prvi put pročitao u srednjoj školi," kaže Laak i dodaje "to je bio divan put".
Phil je započeo sa igrom na $10/$20 No Limit Holdem uBellagio Poker Room u Las Vegasu u Sredu 12h (ET). U Subotu u 20:41 po lokalnom vremenu, profesionalni poker igračPhil Laak je oborio stari rekord od 78:45:41 koji je držao Britanac Paul Zimgle.
Kada je oborio rekordnih 72 sata igre, koje je odigrao Larry Olmsted, Laak je bio iznenadjen što je stigao tako daleko. "Uvek sam smatrao da je 60 sati super-sesija. Ovo je nova teritorija za mene. Ne bih želeo da budem jedan od onih koji su fizički oštetili svoje telo, zbog nedostatka sna. Ali osećam da taj momenat uvek nije došao za mene."
High Limit soba u Bellagio-u, gde Laak igra, je puna znatiželjnih posmatrača i članova medija koji sa radošću prate obaranje novog rekorda.
Laak-ova devojka, Jennifer Tilly, pobednica World Series Ladies Event-a je sa njim od početka, kao i Antonio Esfandiari, dugogodišnji prijatelj.
Phil Laak može da se odmara 5 minuta svakog sata, a takodje ima mogućnost akumuliranja pauza. Doduše, on je odlučio da to ne radi kako bi izbegao dremanje.
Sve u svemu, rekord je oboren, ali Phil Laak je i dalje za stolom i nema indikacija da će uskoro ustati od stola...A prošlo je skoro 5 dana!
Za 5 dana možete izgraditi primamljiv bankroll uz pomoć PokerNika Škola, prijavite se već danas i pridružite se studentima za mesec JUN/LIPANJ!