WSOP 2010: Matt Matros je pobednik Eventa #12 - $1.500 Limit Hold'Em ($189.870)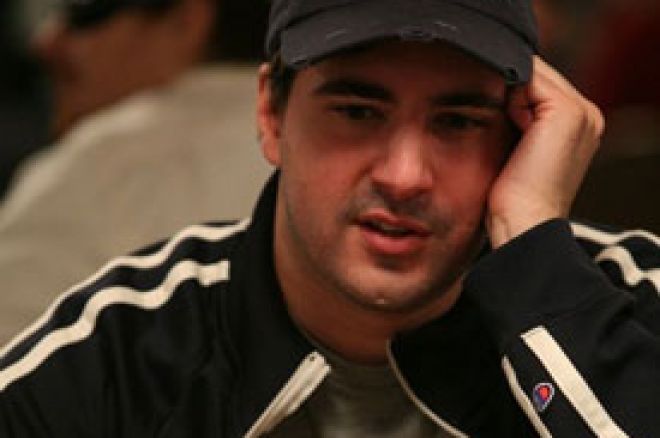 Matthew Matros je konačno uspeo da osvoji titulu za kojom je dugo težio. Od 2004, kada je stigao na Finalni Sto na WPT Championship, Matt je postao obećavajuća figura u poker svetu, ali nikada nije uspeo da osvoji neki od popularnih Eventa. Sada,Matt je izašao iz Rio-a sa $189.870 u džepu i WSOP 2010 narukvicom.
Event #12 World Series of Poker 2010 se igrao u varijanti Limit Hold'ema, sa učešćem od 625 igrača koji su doprineli da nagradni fond iznosi $843.750, koji je podeljen na prva 63 klasifikovana igrača.
Dan 3 je počeo sa 13 preživelih a Finalni sto je počeo kada je ostalo 9 igrača:
1. Terrence Chan - 839,000
2. Mark Burford - 173,000
3. Georgios Kapalas - 278,000
4. Matthew Matros - 117,000
5. Adrian Dresel-Velasquez - 375,000
6. Jameson Painter - 303,000
7. Jason Potter - 97,000
8. Ahmad Abghari - 360,000
9. Roberto Truijers - 275,000
Zvezda je bio Jameson Painter koji je dobio svoj drugi Finalni Sto na WSOP 2010, i eliminisan je od strane pobednika, na sedmoj poziciji.
HeadsUp protiv Ahmad Abghari je bio dug i naporan, i odlučen u sledećoj ruci:
Matros raise/call, sa button pozicije, na reraise Abghari-a:
Flop:
, Abghari betuje, Matros raiseuje, Abghari zastaje na kratko i pravi call
Turn:
, Abghari ulaže ponovo i ne okleva da napravi call nakon all-in reraise-a Matrosa.
Abghari
vs Matros
River:
Nakon 15 ITM na World Series of Poker, autor "The Making of a Poker Player" danas ostvario svoj san i postigao cilj za kojim je mnogo težio.
Evo i finalne klasifikacije finalnog stola:
1. Matt Matros - $189,870
2. Ahmad Abghari - $117,272
3. Terrence Chan - $83,185
4. Georgios Kapalas - $59,838
5. Adrian Dresel-Velasquez - $43,647
6. Jason Potter - $32,281
7. Jameson Painter - $24,198
8. Roberto Truijers - $18,385
9. Mark Burford - $14,149