All-Star Week ponovo na PokerStarsu!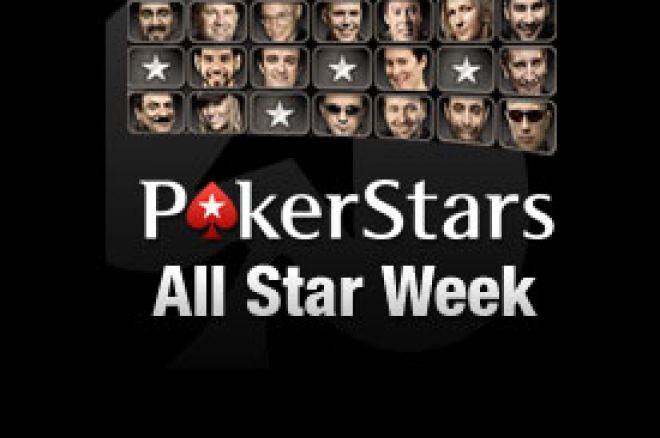 All-star Week se vraća u najveću online poker sobu na svetu! U pitanju je heads-up borba izmedju PokerStars Pro Tima i najboljih igrača PokerStarsa!
Ukupno će se odigrati 5 heads-up turnira dnevno izmedju 26. Jula/Srpnja i 1. Avgusta/Kolovoza sa ukupno 35 izazova! Tim koji zabeleži više pobeda trijumfuje! Obrati pažnju...u 2009. godini PokerStars Tim je jedva odneo pobedu, sa rezultatom 18-17!
All Star Challengers Tim (igrači sa PokerStarsa) se sastoji od 30 igrača sa značajnim rezultatima na Nedeljnim turnirima, SCOOP, WCOOP i TLB godišnjih SuperNova Elites turnira - a 3 mesta su rezervisana za podenike $11 Wild Card turnira koji se održao 18. Jula/Srpnja.
Svaki turnir će imati nagradni fond od $1.000 da bi na kraju pobednički tim osvojio $25.000 koji će biti podeljeni izmedju članova tima. A sada prava stvar...Sav novac prikupljen od strane PokerStars Pro TIma će biti dodat u nagradni fond Fan of the Tournament All-Star Week od $11 koji će se održati 8. Avgusta/Kolovoza u 16:00h ET.