Koliko košta ulazak Phil Hellmutha na WSOP Main Event?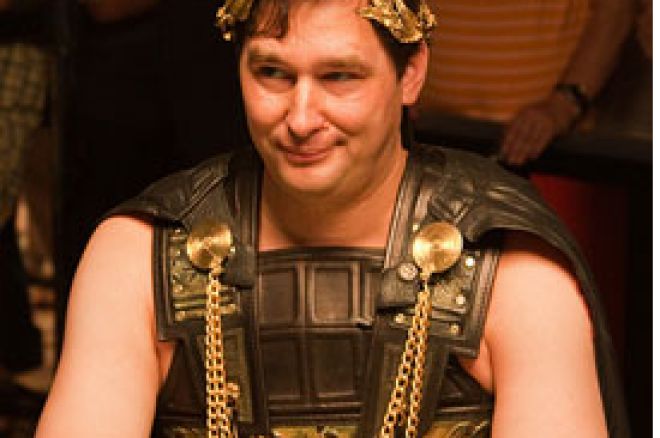 Phil Hellmuth je prošle godine stigao na WSOP Main Event u odeći Rimskog imperatora, kao i na WSOPE Main Eventu. Ove godine bi trebao da se pojavi kao UFC borac!
Borilačke veštine praktikovane na Ultimate Fighting Championshipu se smatraju najkrvavijim sportom. Pelos Visas, kompanija koja organizuje UFC, izabrala je Hellmutha kao predstavnika na startu WSOP Main Eventa 2010 u Las Vegasu. Kao što svi znamo, Hellmuth uvek želi da se izdvoji, a ne da bude samo jedan od 7.000 učesnika.
Prošle godine je Hellmuth izgradio carstvo od svog imena i time dao do znanja da njegova pojava nije besplatna.
Brojka nije zvanično potvrdjena, ali tokom prenosa Tournament of Champions, Hellmuth i Mike The Mouth Matusow su imali interesantnu konverzaciju:
"UFC me plaća 2 Miliona," kaže Hellmuth i odmah stavlja ruku na usta, kao da mu je izletelo.
Ipak, Matusow nije impresioniran brojkom..."Da, platiće ti 2 miliona...Možeš misliti..."