Prenos WSOP 2010 počinje sledećeg utorka na ESPN-u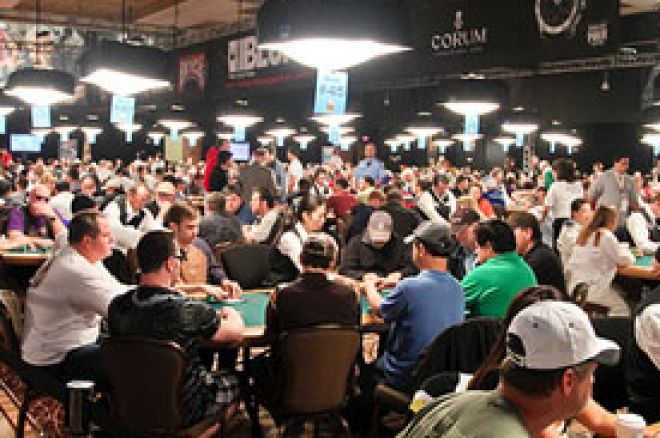 Prenos World Series of Poker 2010 bi trebalo da počne na ESPN-u sledećeg utorka sa specijalnom epizodom koja će biti jednosatna prezentacija. Ovaj popularni program će takodje prikazati sve najzanimljivije i najbitnije priče iz sveta pokera koje su se odigrale protekle godine.
Preezenter Lon McEachern će takodje predstaviti i seriju okruglih stolova sa elitnim igračima koji su se odigrali sa ličnostima kao što su Phil Hellmuth i Doyle Brunson i diskutovati o najavljenim trkama za narukvice kao i predjašnjim šampionima kao što su Dan Harrington, Scotty Nguyen, Chris Ferguson i Chris Moneymaker uz komentarisanje na temu kako se igra promenila poslednjih godina.
U prenosu će se takodje pojavljivati figure koje su zvezde današnjeg pokera kao što su Tom Dwan, Scott Seiver i Isaac Haxton.
Sam prenos akcije sa tekućeg WSOP 2010 počinje 27 Jula, sa dva sata $50.000 Players Championship Eventa. Trećeg Avgusta/kolovoza će se prenositi druga specijalna dva sata emisije, ovog puta sa incidentima Turnria Šampiona.
Akcija sa Main Eventa će biti lansirana 10. Avgusta/kolovoza i završava se 9. Novembra. Biće to 28 sati televizijskog prenosa najpopularnijeg svetskog turnira.
Informišite se o dešavanjima sa WSOP 2010 ili podelite Vaše utiske sa nama na FORUMU sajta – WSOP 2010 Report