Tom Dwan se vratio na Full Tilt i gubi!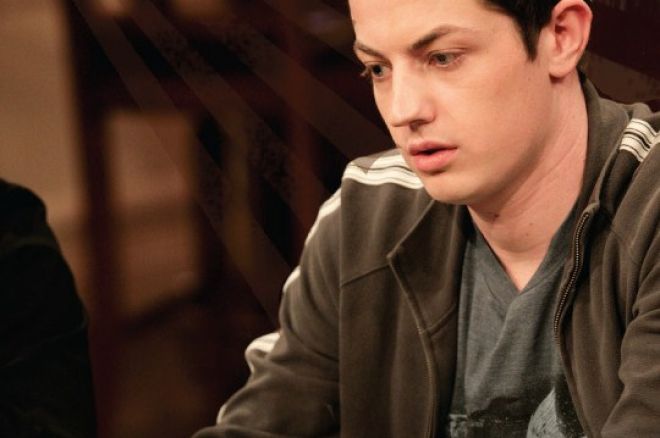 Sada kada smo na finalnom stolu na samom kraju World Series of Poker 2010, Tom durrrr Dwan se vratio na Full Tilt Poker. Nažalost, nije to bio baš najuspešniji povratak za mladu zvezdu pokera, koji je počeo tako što je izgubio oko $200.000.
Najviše štete durrru je naneo "jungleman12" koji je uspeo da mu zapleni $145.000 od ukupnih $200.000 koje je durrrr izgubio. Tom Dwan je naznačio da je upravo izgubio od protivnika koji nikada ne gubi od njega i nakon igre, durrrr i jungleman12 su imali kratak razgovor preko chat-a gde su razmatrali učešće jungleman12 u Durrrr Challenge-u.
durrrr: ok gg
jungleman12: gg
durrrr: y dont u take challenge
durrrr: since u never lose to me
jungleman12: i will prob
jungleman12: maybe
jungleman12: isnt bt next or something?
durrrr: i can do 2 at once
durrrr: ship ivey 500k n we will work out details
durrrr: get my aim from someone
jungleman12: ok
durrrr: i wanna crank out at least 2 of em before london if poss
jungleman12: ill talk to you over aim before doing it
durrrr: we could obv play in like 2 weeks
jungleman12: k
durrrr: kk gg
durrrr: gl
Durrrr misli da može da igra dva meča uporedo, a drugi protivnik će najverovatnije biti Brian Townsend. Challenge bi se mogao odigrati za dve nedelje i sa sigurnošću će to biti vrlo zanimljiva sesija.
Setite se da je Durrrr Challenge nastao nakon što je Dwan izazivao svakog igrača da uloži $500.000 naspram njegovih $1.5 miliona, za stolovima 200/400 NLHE ili PLO i odigraju 50.000 ruka. Kroz izazov su već prošla imena kao što su Patrik Antonius, Sammy Any Two George, Marcello luckexpress Margiliano i Ilari Ziigmund Sahamie, izmedju ostalih...
Ne propustite akciju za stolovima Full Tilt Pokera, napravite download, otvorite račun i pronadjite odgovarajući sto za igru ili pratite akciju za High Stakes Stolovima sa pomenutim igračima. Download preko pknk vam obezbedjuje bonus od 100% do $600 samo iskoristite bonus kod POKERNIKA.