World Series of Poker 2010 u rekordima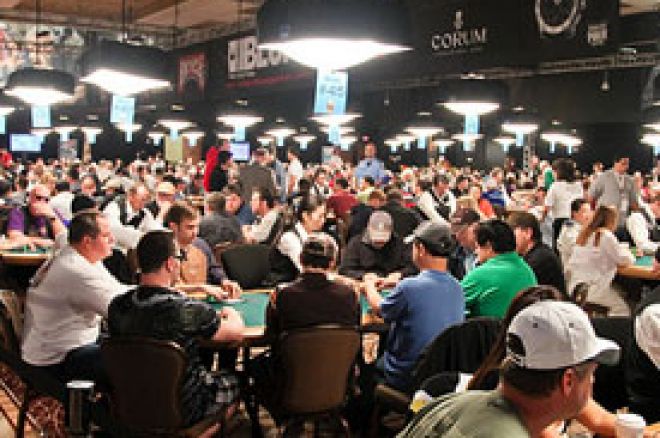 Na 41. World Series of Poker oboren je veliki broj rekorda, počevši od poseta koje su dostigle čak 63.706 u 55 eventa. Pored toga, ovo je šesta godina za redom kada je nagradni fond premašio cifru od $100 miliona.
Novi rekord u broju učesnika je prevazišao prethodni od 60.875 na 57 turnira prošle godine. U 2008., na 55 turnira je privuklo 52.880 igrača. Stoga je porast ove godine od čitavih 20%, a svake godine je sve posećeniji od kada je 2004. Harrah's preuzeo WSOP licencu.
Broj učesnika je impresivan, pogotovo kada uzmemo u obzir ekonomsko stanje i preokupiranost Svetskim prvenstvom u fudbalu. "Zadovoljni smo brojem poker entuzijazista koji su iz različitih delova sveta posetili jedan od najvećih poker dogadjaja na svetu" -kaže Ty Stewart, potpredsednik WSOP-a. "Brojke su ove godine pokazale da se poker još uvek širi, uprkos ekonomskoj krizi."
World Series of Poker 2010 u brojkama: