Durrrr u verbalnoj borbi za High Stakes stolovima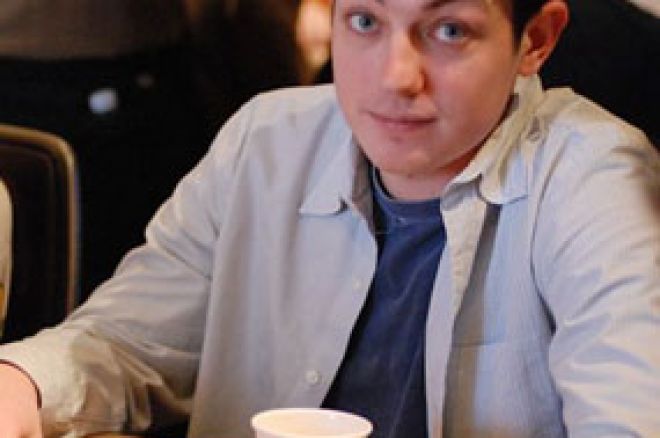 Tom durrrr Dwan je imao par vrlo hektičnih dana na Full Tilt Pokeru, ne samo zbog dobrih rezultata, već i zbog priče za stolom.
U prvom slučaju, Jared harrington25 Bleznick je primetio da se nešto čudno desilo u ruci gde je Dwan napravio samo call na riveru. Bleznick je pretio da će pokazati pomenutu ruku drugim igračima, jer ne veruje da je Dwan toliko dobar. Dwan reaguje kroz humor i ironiju.
durrrr: ima quit soon
durrrr: mixed games broke fast
harrington25: quit whenever u want
harrington25: ty for notice
harrington25: nice just call on riv
harrington25: i would have raised if i were u
durrrr: to bluff?
durrrr: didnt think ud fold
harrington25: value
durrrr: rly?
durrrr: << sarcasm
durrrr: obv
harrington25: idk man something is werid
harrington25: wierd
harrington25: idk how in the world u just call that river
durrrr: lol
durrrr: i hav a video setup to see ur cards obv
durrrr: most likely explanation
harrington25: obv not but im gonna show that hand to few ppl
harrington25: urin david etc
harrington25: see wht they say
durrrr: lol ok
harrington25: i mean ur very good but not that good to just call that river
durrrr: i guess not
durrrr: damn
durrrr: =(
harrington25: seriously
harrington25: can u explain ur reasoning for the acll
harrington25: the way the hand played out
durrrr: i jus click buttons buddy
durrrr: i thought thts yu play me
Do drugog dijaloga je došlo izmedju Tom Dwana, Scott Palmera i URnotINdanger2, sa Durrrr Challenge temom.
URnotINdanger2: btw jungle wants to know
URnotINdanger2: ifu want 2 start challange now
durrrr: lol
durrrr: does he wait for the times when he sees me on 10hrs straight?
URnotINdanger2: no
URnotINdanger2: hes asked you plenty of times
URnotINdanger2: from what i heard
URnotINdanger2: and you havnt responded
theASHMAN103: he doesnt stalk
URnotINdanger2: altrhough
URnotINdanger2: i wont lie
URnotINdanger2: i wanted ur action atm because i knew u were up all night
durrrr: i text him a bunch
durrrr: he replies later
durrrr: when he sees iv been playing a long time
durrrr: has happened a few times in a row
URnotINdanger2: he just said
durrrr: ill go on aim after sesh
URnotINdanger2: whenever u want i mean he ovbiously thinks hes better anyways
durrrr: comp was loggy
URnotINdanger2: not like he thinks he has the edge after youve played 10hrs
URnotINdanger2: er
URnotINdanger2: not like he doesnt alrdy think he has the edge no matter what
durrrr: jus convenient timing then i guess
durrrr: 6 times in a row or w/e
durrrr: we can play after i sleep
URnotINdanger2: i guess timezone
URnotINdanger2: differance
durrrr: ill go on aim n talk to him later
URnotINdanger2: kk
durrrr: no we r in the same timezone now
URnotINdanger2: kk
Za stolovima Full Tilt Pokera je sve moguće. Ako želiš da vidiš akciju uživo, napravi download Full Tilt Pokera i uzmi bonus od 100% do $600 uz bonus kod POKERNIKA .