High Stakes Full Tilt Poker: Ivey ubedljiv u Avgustu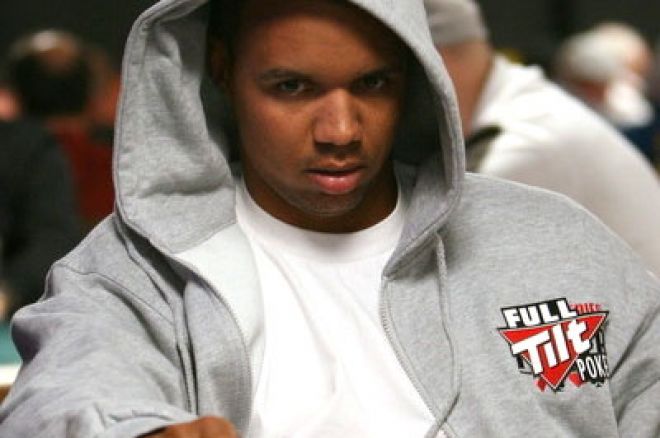 Nasuprot ranom letu, Avgust je bio pun akcije. U centru pažnje je jedan od najboljih, ako ne i najbolji poker igrač na svetu - Phil Ivey. Phil Ivey, Phil Galfond, Tom Dwan i Jared Bleznick su uspeli da završe mesec u profitu. Sa druge strane, neki igrači bi radije zaboravili Avgust u potpunosti...
Iveya je baš krenulo tokom Avgusta! Ogromne i duge sesije za stolovima Full Tilt Pokera izazivale sumnju da je najveća poker zvezda uključena u opklade, jer bi jedino to opravdalo toliko aktivnost. Medjutim, konverzacija sa igračem pod nadimkom deprimiert je donela objašnjenje:
deprimiert: hey do u have any probbets goin on? ur grinding all the day
Phil Ivey : nope just feel like playing
Phil Ivey : gg play later
deprimiert : haha cool
deprimiert : gg

Evo i najvećih profitera za Avgust/Kolovoz:
Phil Ivey: + $2.063.060.00
Daniel jungleman12 Cates: + $1.101.133.00
Phil OMGClayAiken Galfond: + $904.413.90
Tom durrrr Dwan: + $737.208.70
Jared harrington25 Bleznick: + $729.698.90
Na drugoj strani medalje se nalaze dve super zvezde:
Gus Hansen: - $2.856.898
NEKOTYAN: - $946.019.40
David Oppenheim: - $846.374.10

Patrik Antonius: - $815.339.10
High Stakes stolovi Full Tilt Pokera su prepuni emocija, odličnih igrača i puno, puno, puno...novca! Želiš da gledaš akciju uživo? Napravi download Full Tilt Poker odmah!