Nova Titan Poker $1.500 Freeroll Serija - Lake kvalifikacije, velike nagrade!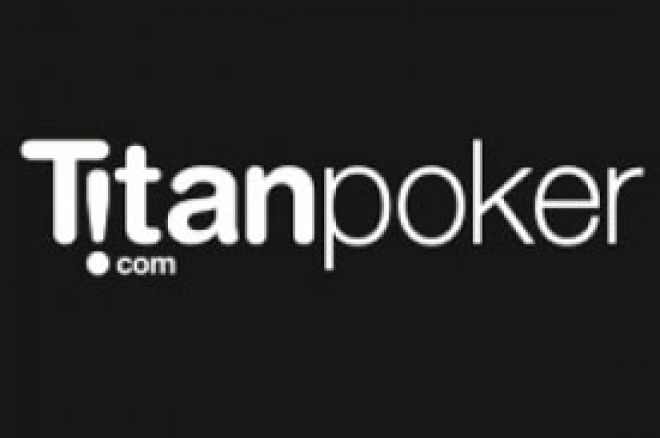 Baza Freeroll turnira na PokerNika.com je prepuna i povećava se svakog dana. Danas vam donosimo fantastičnu seriju turnira vrednu $13.500 na Titan Pokeru. Titan Poker ovim dokazuje da je krema sobe na iPoker mreži i to sa 9x $1.500 Freeroll turnira od sada pa do kraja godine.
Održavaće se po jedan freeroll svake dve nedelje Ponedeljkom u 17:35 GMT. Za kvalifikaciju je potrebno napraviti download Titan Pokera preko našeg linka, registrovati novi nalog i zaraditi 100 Titan Poena u kvalifikacionom periodu za svaki od turnira.

100 Titan Poena je nešto preko $5 u rejku, što je moguće napraviti za jedno veče bez ikakvih problema. Igrači koji su već napravili nalog preko PokerNika.com su takodje pozvani da igraju, ako ispune kvalifikacione zahteve.
PokerNews $1.500 Freerolls
6 , 20 Septembar / Rujan
4 , 18 Oktobar / Listopad
1 , 15 , 29 Novembar / Studeni
13 , 27 Decembar / Prosinac
Očekujemo mali broj igrača u ovoj seriji, što znači da će prvo mesto biti više nego dobro plaćeno. Nagradni fond u ovoj seriji će biti isplaćen po standardnoj Titan Poker strukturi.
Pored ove sjajne serije, na Titan Pokeru u Septembru / Rujnu kreće sa VIP Promocijom Big Cash Out, gde ćeš moći da isplaćuješ Titan Poene u vrednosti od $5 do $120.000. Dodaj na to 100% do $500 bonusa za prvi depozit i nemaš razloga da ne zaigraš na Titan Pokeru.
**** Titan Poker nije otvoren za igrače iz Srbije ***