Peter Eastgate prodao narukvicu na Ebay-u za $147.500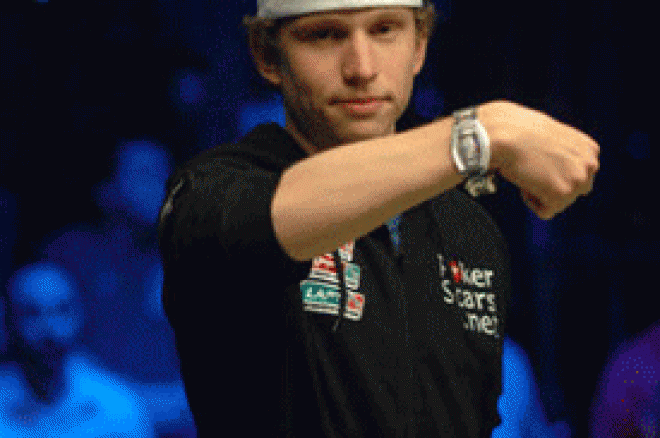 Peter Eastgate je pre desetak dana objavio da prodaje svoju World Series of Poker Main Event 2008 narukvicu na eBay-u, a celokupan iznos od prodaje će dati UNICEF-u. Ovakva odluka je pokrenula burnu reakciju obožavatelja pokera širom sveta, jer su jedni podržali ovakvu odluku zbog novca u dobrotvorne svrhe, a drugi ga optužili da nema nimalo poštovanja prema ovako prestižnoj tituli.
Ako može na bilo koji način da se uključi u medijsku zbrku,Tony G će to svakako i učiniti. Ni ovog puta nije razočarao, jer je objavio da će narukvicu pokloniti svom psu, Nemačkom ovčaru Zasko-u, u slučaju da pobedi na aukciji.
Ipak, čini se da Tony G nije spreman baš toliko novca da izdvoji za novu ogrlicu svog psa. Sa startnom cenom od $16.000, aukcija je završena juče i narukvica je prodata za čak$147.500 anonimnom kupcu koji je ostavio ponudu 22 minuta pred završetak aukcije.
Medjutim, ovo nije prvi put da je neko prodao svoju WSOP narukvicu na eBay-u. TJ Cloutier je osvojio $5.000 NLHE turnir u 2005. godini, ali je na kraju Cake Poker otkupio narukvicu i vratio je šampionu!
Peter Eastgate je neočekivano napustio poker stolove početkom ove godine, jer je odlučio da je postigao ono što želi od pokera - finansijsku nezavisnost.
Budi obavešten/a o najnovijim dešavanjima u svetu pokera, prati nas na Twitteru i dodaj nas kao prijatelja na Facebook-u!