Portugalac Fernando Brito osvojio Event High Roller u Barseloni - €170.000!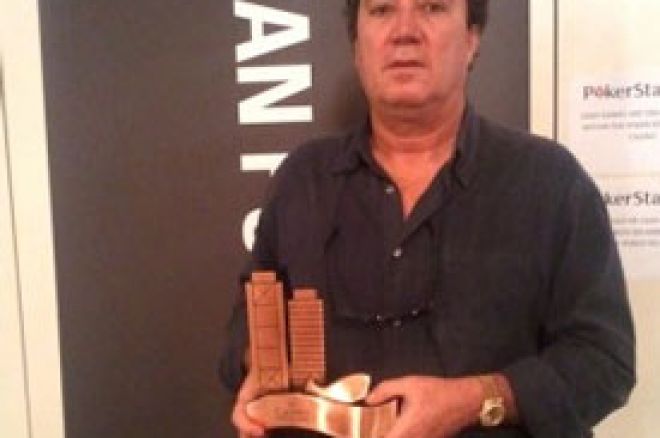 Ne, nije to Deja Vu! Portugalac Fernando Brito je osvojio svoj drugi Event High Rollers u ovom izdanju European Poker Tour, ovog puta na etapi u Barseloni. Sa tim, poneo je kući 170.000€ i utvrdio svoje vodjstvo u trci za EPT Player of The Year!
Nakon pobede u Vieni i učešća u Los Angelesu, Brito je upravo osvojio event kojem je buy-in od 10.300€ koji uključuje oko 60 igrača. Ovom turniru prisustvovala je krema poker sveta. Od Team PokerStars Pros ElkY Grospelier, Max Lykov, Juan Marceiras Junior pa sve do imena kao što su William Thorson, William Reynolds i Michael Binger.
Informacije su još uvek oskudne za sada imamo sledeće. Fernando je došao do Heads Up igre sa prednošću nad protivnikom i pored toga je bio spreman na dogovor, koji je odbijen. Nakon 4 sata teškog HU, protivnik je prihvatio ponudu ali je ovog puta Fernando odbio!
I napravio je dobar izbor jer je dobio 170.000€ za osvojeno prvo mesto! Nakon ovog rezultata Brito je utvrdio svoju poziciju u trci za Igrača Godine na EPT.