Kagome Kagome doneo Phil Ivey-u pola MILIONA DOLARA!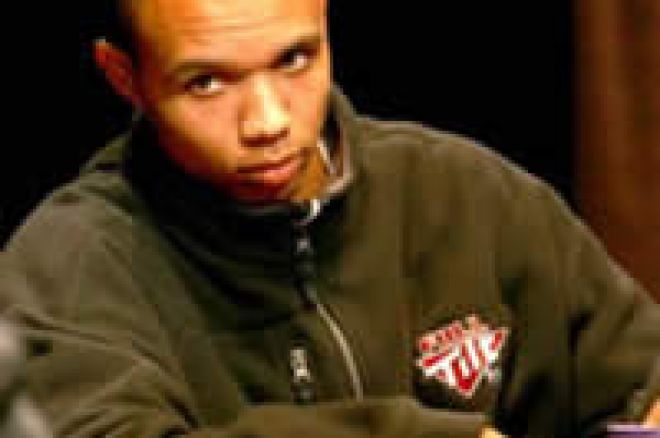 Kagome Kagome je nemački igrač, specijalista u Limit Hold'emu koji je ni manje ni više predao Ivey-u $500.000 ove nedelje, u samo 500 ruku na Full Tilt Pokeru, što je Ivey-u pomoglo da poveća profit poslednjih dana.
Kagome Kagome je poznat po tome što je jedan od najboljih limit igrača na svetu i uglavnom nije nimalo lako vladati akcijom ukoliko sednete za sto neobavešteni.
Ipak, nakon toliko čekanja, konačno je stupio u akciju. I onda Phil Ivey osvaja $500.000 u sesiji od samo 500 ruka na $3,000 / $6,000 LHE.
Ivey pravi raise sa button-a za $6.000 i Kagome call-uje. Na flopu izlaze:
i sledi check raise Kagoma. Nakon call-a Ivey-a, izlazi
na turnu. Kagome ulaže $6.000 reraise Ivey-a za $12.000 i call. River izlazi
i novi check Kagoma na $6.000 Ivey-a. Ivey pokazuje
i Kagome muck-uje.
Nakon sesije Kagome Kagome je proćaskao sa David Oppenheimer-om, pro Full Tilta, na chatu:
Kagome Kagome: ivey just beat me
Kagome Kagome: for 500k
Kagome Kagome: i wanna rather sleep
Kagome Kagome: :)
David Oppenheim: oh ok sorry to hear
Kagome Kagome: that lucky &&%%

Kagome Kagome: ;)
Kagome Kagome: haha anyway
Kagome Kagome: catch me tomorrow
David Oppenheim: lol get him tomorrow
Kagome Kagome: ill be around
David Oppenheim: see ya'
Kagome Kagome je igrač pre poznat kao IHateJuice, ali je od Januara na Full Tilt Pokeru zatražio da mu promene nick-name i nemac od tada nije prestajao da gubi. U 2010, dok je bio IHateJuice, zaradio je $600.000. Nešto malo manje od dva meseca početkom ove 2011 je bilo dovoljno vremena da Kagome Kagome napravi gubitak od $1.3 miliona.
Phil Ivey, sa druge strane, već računa profit od oko $300.000 u 2011.
Napravite donwload Full Tilt Pokera i preuzmite specijalne uslove koje dobijate od Balkan.PokerNews.com.