WCOOP - 9 Dana do početka!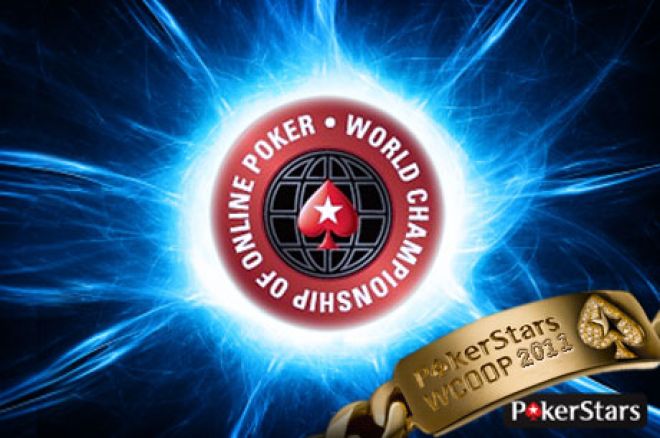 Još samo devet dana do početka najprestižnije serije u online pokeru na PokerStarsu! Odbrojavanje je u toku i da bismo pripremili vaše raspoloženje za naredna 62 dana šampionata, pripremili smo i neke zanimljive činjenice i brojke:
Prvi WCOOP nazad u 2002. godini, trajao je 9 dana i sastojao se od samo 9 Evenata.
Event 9 je bio Main Event 2002. godine koji je osvojio švedski igrač 'MultiMarine'. Buy-in je bio $1,500 a prva nagrada $65,450.
Igrači koji su završili na značajnom 9. mestu tokom godina uključuju Elky-a, bejzbol hall-of-fame pripadnika Orel Hershiser-a, i bivšeg WCOOP Player of the Series pobednike 'djk123' i 'Andy McLEOD'.
Uobičajeno, WCOOP je uvek u spetembru, devetom mesecu u godini. Medjutim, počeo je u sedmom mesecu a u deveti se prebacio tek 2005, kada se održava i danas.
Nemačka je peta najuspešnija nacija kada je reč o osvojenom novcu na WCOOP eventima. Nemački igrači su keširali u kombinovanim sumama nešto preko $9 Miliona. Švedska ima malu populaciju od samo 9 miliona ljudi, ali ipak su osvojili više WCOOP narukvica od bilo koje nacije osim SAD.
Samo 9 igrača su osetili zadovoljstvo osvajanja višestrukuh WCOOP narukvica. Medju njima su Team PokerStars Pro 'Elky' i Team Online član Anders 'Donald' Berg.
Dve zemlje imaju tačno 9 WCOOP keširanja u svoju korist, to su Bermuda i
Liechtenstein.
9/9/09 Ryan 'g0lfa' D'Angelo osvojio je prvi od svoje tri WCOOP narukvice, a polje je bilo sastavljeno od 999 igrača.
WCOOP '09 je doživeo debatu 2-7 No Limit Single Draw tipa igre, $320 event je osvojen od strane 'raydavis77' za nagradu od $19,912.
Event 9 u 2011 će biti veliki dogadjaj, to je $1,050 No Limit Hold'em turnir sa zagarantovanih $600,000.