Bjorn Schneider Je Novi Član Tim Online Pro PokerStars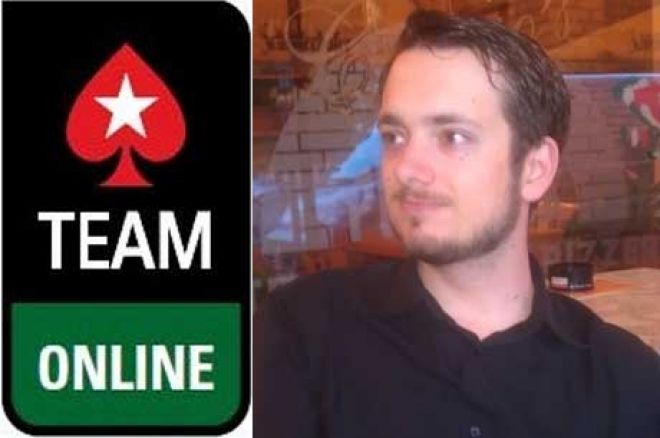 Bjorn "Bjoerni89″ Schneider je najnoviji član Tim PokerStars Online.
Iz Gotingena, ovaj 22-godišnji Nemački pro je počeo sa igrom na PokerStars.com pre par godina, i to sa $5 Sit&Go turnirima, a sad je jedan od specijalista i top igrača na pomenutom sajtu za heads-up SNG na mnogo većim limitima.
Sa početkom 2011., Schneider je počeo sa igrom na $100 SNG, a već sada se može videti kako igra ekskluzivne $5k heads-up SNG turnire.
Bjorn Schneider je došao do velikog broja prikupljenih VIP Player Poena (VPP) tokom godine, a samo u jednom mesecu uspeo je da akumulira 600,000 VPP poena. Ukupno sada ima 2,700,000 tokom ove godine, i time je Schneider u prilici da obori godišnji rekord koji iznosi 3,055,285 VPP poena, koje je prikupio Kevin 'WizardOfAhhs' Thurman, a Bjornu je ostalo 5 nedelja da proba da ga nadmaši.
Gledajući Schneiderovu statistiku na PokerOptimizer-u vidi se da je u gubitku $84,044 u 8,357 odigranih igara sa povratnom investicijom od -0.3%, ali zahvaljujući njegovom rakeback-u pravi solidan profit, ovaj sada već PokerStars online pro.
Pored SNG turnira koji su mu specijalnost i na kojima pravi profit, Schneider je nedavno završio na 4.mestu na $215 Sunday Warm-Up, i inkasirao više od $50,000.
Pored pokera onda kada nije u grind fazi, Schneider je student filozofije i istorije, i uživa u igranju video igara kao što su Starcraft i World of Warcraft.
Schneider je postao 26. Tim PokerStars Online član, i tako se priključio svojim zemljacima Sandri Naujoks, Sebastianu Ruthenberg i 2011 World Series of Poker Main Event Šampionu Pius Heinzu.